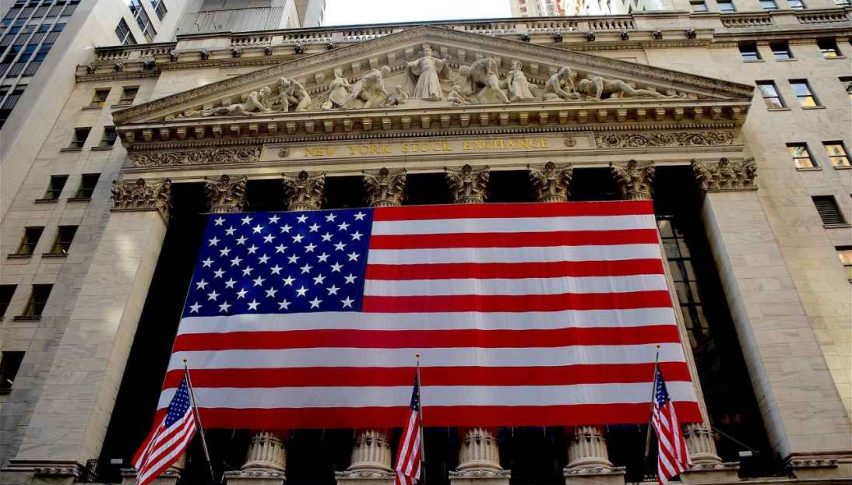 U.S. Stocks Nearly Erase Monday's Losses
For the third straight session, volatility is dominating the headlines and action on Wall Street. Following a bearish start, the U.S. indices have posted a sustained rally and are threatening to erase Monday's losses. The NASDAQ has been the big gainer, with the DJIA and S&P 500 rolling into the green as late-session trading begins.
One of the key tools for quantifying market turbulence is the CBOE Volatility Index (VIX). Essentially, the VIX measures the expected stock price fluctuations in S&P 500 options for the coming 30 days. While the price action of the day may appear chaotic at first, it really isn't too bad when using the VIX for perspective. In fact, today's VIX has traded in the range of 16.75-17.57, in the bottom half of 52-week readings (10.17-36.20).
Can The DJIA Close In The Green?
The DJIA is fighting hard to close in the green after a tough open to the session. If it does, the June E-mini DOW will be in a position to regain Monday's losses.
Overview: At this point, the technical picture for the June E-mini DOW is clear ― the daily trend remains bearish as long as price remains beneath the 38% Retracement of May's Range (25779). If we see a rally above this level, the DJIA will be in a position to close the week in the green. That would be a truly amazing feat after the carnage of Monday's trade war plunge.
In a Live Market Update from today's Wall Street open, I outlined a short trade in the June E-mini NASDAQ. The play turned out to be a fast winner, netting 35 ticks. In the event we see modest late-day price action in the June E-mini DOW, a similar trade may set up for Thursday's early-session.