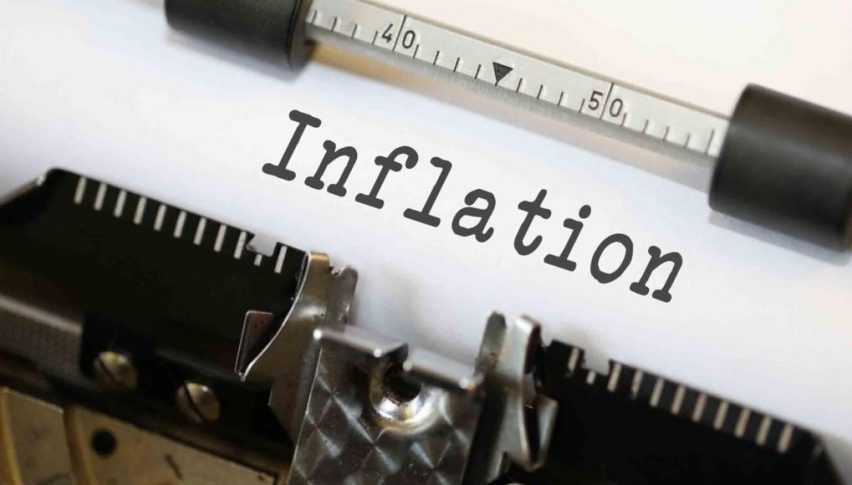 Daily Briefing, May 21 – Market Wrap & Key Economic Events to Trade
Posted Tuesday, May 21, 2019 by
Arslan Butt
• 2 min read
Market Wrap
The spillover from the latest developments in the trade war between the US and China proceeded to pressure stock markets during Monday's trading.
The Nasdaq finished the day below 1.46% with the S&P and Dow only down 0.67% and 0.33% sequentially.
The dollar fell off its recent highs. However, it remains relatively well bid up to near the 98.00 level with some of the currencies still looking vulnerable against the Greenback in the current environment.
Commodities had a reasonably calm day with WTI consolidating around $63.3 and gold traded sideways under the $1,280 level.
What's Next?
Looking ahead to the remainder of the day's trading sessions, the UK Inflation Report Hearings by the Bank of England's Governor remains on the cards. There are also a few low impact news items in the way during the New York session today, but most of the attention stays on FOMC members Evans and Rosengren who are due to speak later today.
GBP – Inflation Report Hearings
At 8:30 GMT, the Governor and the MPC (Monetary Policy Committee) are going to testify on the inflation report before the parliament. The hearings are a few hours in length and can create market volatility for the duration. Especially noted are the direct comments made about the currency markets.
Let us recall that the UK's inflation rate is still in the range, but this month fell to 1.9%, missing the 2.2% forecast. In this report hearing, investors need to see what they are expecting in the future.
USD – FOMC Member Evans Speaks
The Federal Reserve Bank of Chicago President Charles Evans is due to speak about the economy and monetary policy at the Financial Markets Conference, in Florida at 14:45 GMT. Audience questions expected.
USD – FOMC Member Rosengren Speaks
The Federal Reserve Bank of Boston President Eric Rosengren is scheduled to speak at the Economic Club of New York at 16:00 GMT. Federal Reserve FOMC members vote on where to set the nation's key interest rates, and their public engagements are often used to drop subtle clues regarding future monetary policy.
NZD – Retail Sales q/q
The Statistics New Zealand is due to release the retail sales data at 22:45 GMT. It's the primary gauge of consumer spending, which accounts for the majority of overall economic activity. Economists look very optimistic about retail sales as the figures are expected to jump by 0.6% vs. 1.7% beforehand. Considering this, investors are likely to continue trading the New Zealand dollar with a bearish sentiment.
USD – Core Retail Sales m/m
This also shows a change in the total value of sales at the retail level, excluding automobiles. The data is also due at 22:45 GMT, and core retail sales are expected to grow by 0.9% vs. 2% beforehand. So it justifies an interest rate cut from the Reserve Bank of New Zealand.
Good luck!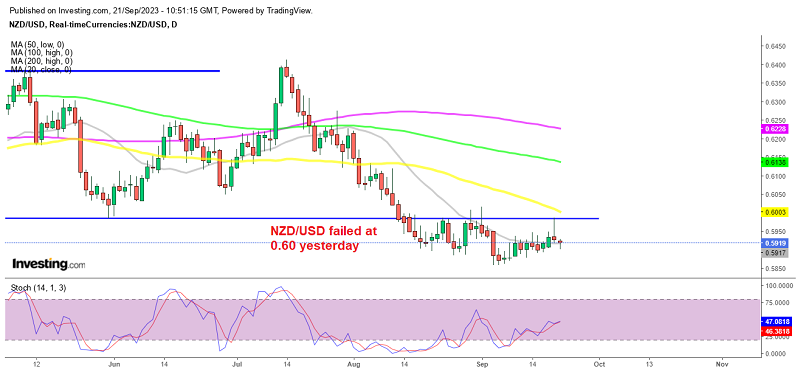 14 hours ago
Yesterday the FED delivered a hawkish pause with the DOT Plot pointing to more rate hikes, today the SNB and the BOE should hike by 25 bps
18 hours ago