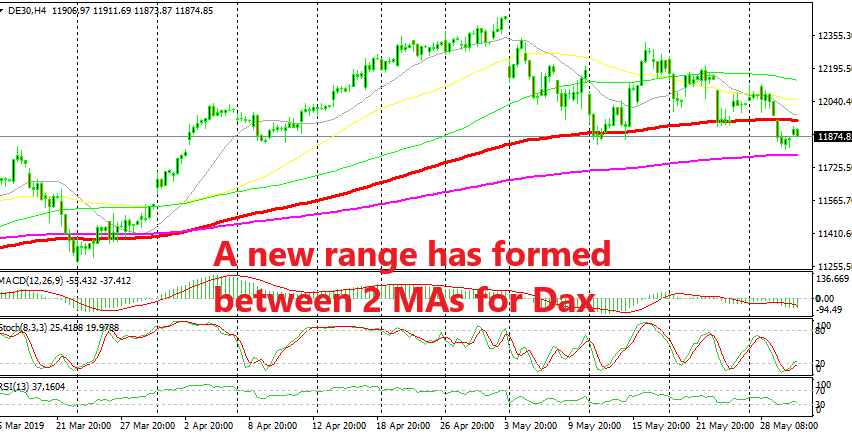 Dax Moving the Range Lower
The German Dax30 turned bearish at the beginning of this month after being on a bullish trend all year since stock markets reversed at the end of last year. The sentiment improved in the first few months of this year as China and US were heading towards a trade agreement, which helped risk assets such as stock markets.
But the trade war escalated again and now both US and China are increasing tariffs on each other's products and the sentiment has deteriorated again. As a result, stock markets have turned bearish. DAX has slipped lower and has lost around 650 pips/points from top to bottom.
Dax was finding support on moving averages on the way down. The 100 SMA (red) held as support for a few weeks, but it was broken this week. Now Dax30 is trading between the 100 SMA at the top and the 200 SMA at the bottom on the H4 chart. We don't know how long Dax will be trading between these two moving averages or which side will win, but the moving averages will give us a signal when either the 100 SMA or the 200 SMA breaks.