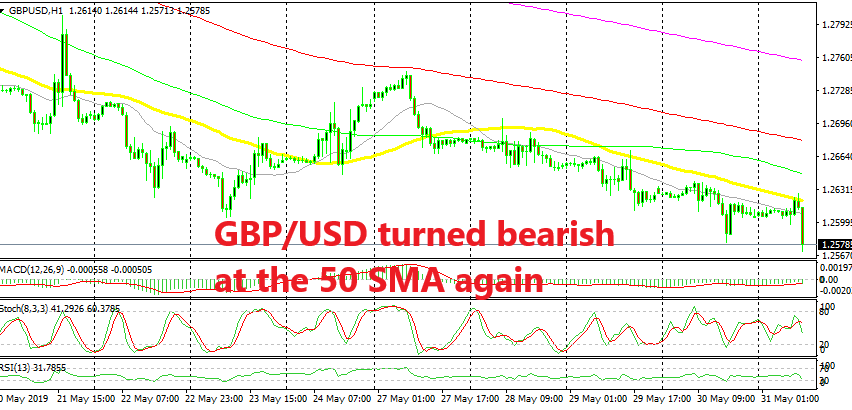 Missed the Chance to Sell GBP/USD but the Plan Stays the Same, Sell the Retraces
GBP/USD turned bearish at the beginning of this month and it looks like it will close the month on a bearish footing. So far this pair has lost 600 pips from the top at the start of May and from the price action of the last couple of hours, it seems like the decline will stretch further to the downside.
During this time, the trend has been obvious and the retraces higher have been pretty shallow with the biggest retrace taking place at the end of last week when this pair retraced nearly 150 pips higher. Although, that was due to some increased USD weakness which came after the soft economic reports form the US.
The last retrace took place this morning but it ended at one of the moving averages as it has done many times during this downtrend. This time it was the 50 SMA which provided resistance on the H1 time-frame. The price formed a small upside-down hammer just below that moving average and it turned bearish again from there. So the trade plan remains simple for this pair – sell the pullbacks at the 50 SMA and wait for the bearish trend to resume.