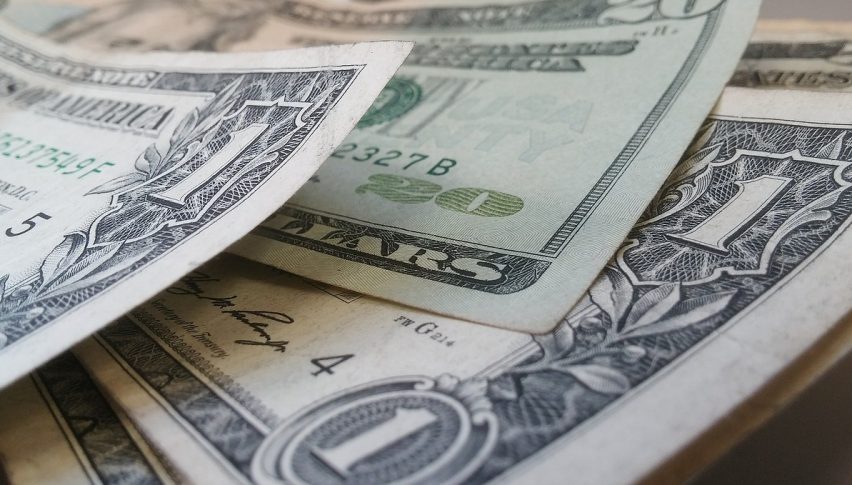 USD Index Lags To Close May
The final trading hours of May are upon us and the USD Index is on the ropes. Losses against the Swiss franc and Japanese yen have highlighted today's forex action for the Greenback, sending June USD Index futures much lower. At this hour (1:30 PM EST), rates are near 97.770, well off of Thursday's high of 98.195.
Is A FED Rate Cut On The Way?
If nothing else, today's tariff headlines have illustrated the fragility of the U.S. markets. Equity and commodity values have fallen, with safe-havens gaining steam. The USD hasn't been spared and the CME FEDWatch Index has responded to today's tariff strife.
As a tool, the CME FEDWatch Index is a reliable barometer of FED activity. Current figures show that a late-2019 rate cut is likely and may be as large as ¾ of a point. Check out the probabilities facing an 11 December reduction in the Federal Funds Target Rate:
Rates                                                      Probability
Current (2.25%-2.5%)                               10.2%
2.0%-2.25%                                                31.2%
2.0%-1.75%                                                35.4%
1.50%-1.75%                                              18.5%
So, the CME FEDWatch Index is assigning only a 10.2% chance of rates being held steady until the end of the year. In short, rates are going down and the USD is in a position to weaken significantly by New Year's Day 2020.
June USD Index Futures Stumble To Close May
It has been an ugly final stanza of May for June USD Index futures. Rates are down big day-over-day, giving back half of the week's gains.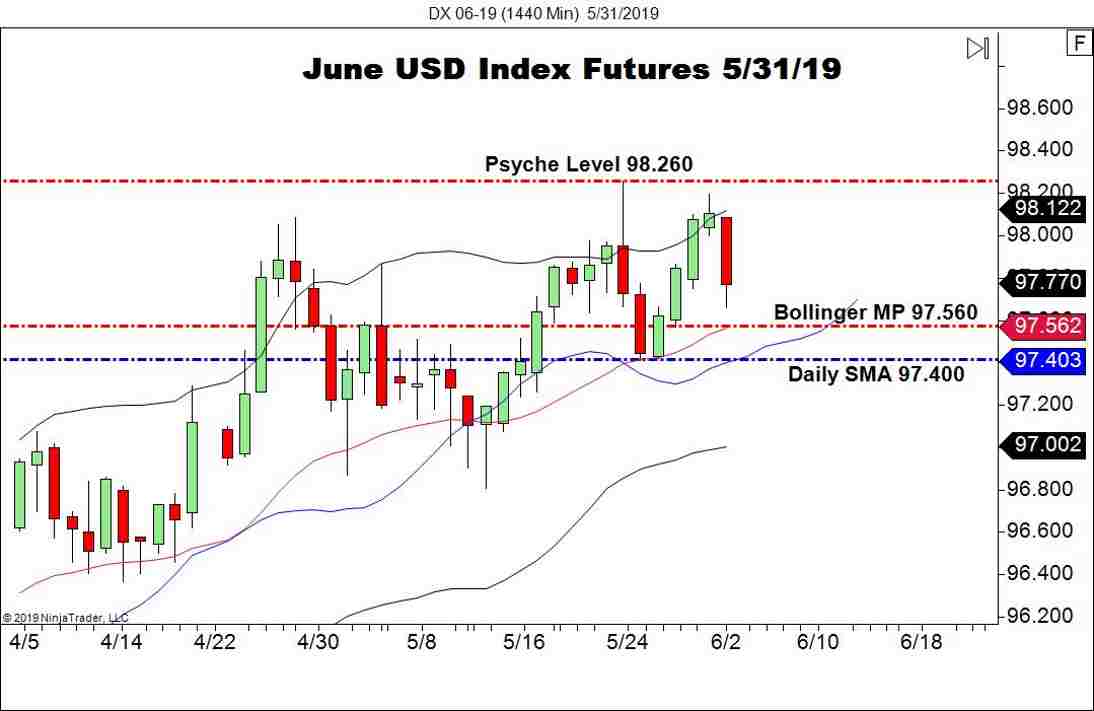 Overview: Keep in mind that Monday is the first trading day of June. Monthly opens often bring heavy participation from institutional investors, so be on the lookout for volatile market conditions. Also, this weekend's news cycle is going to play an integral role in Monday's open. If we see further developments on the international tariff front, then expect more pressure on U.S. products following the opening bell.
USD/CHF is testing the previous support above 0.91 after the GDP report released earlier this morning from Switzerland
4 days ago