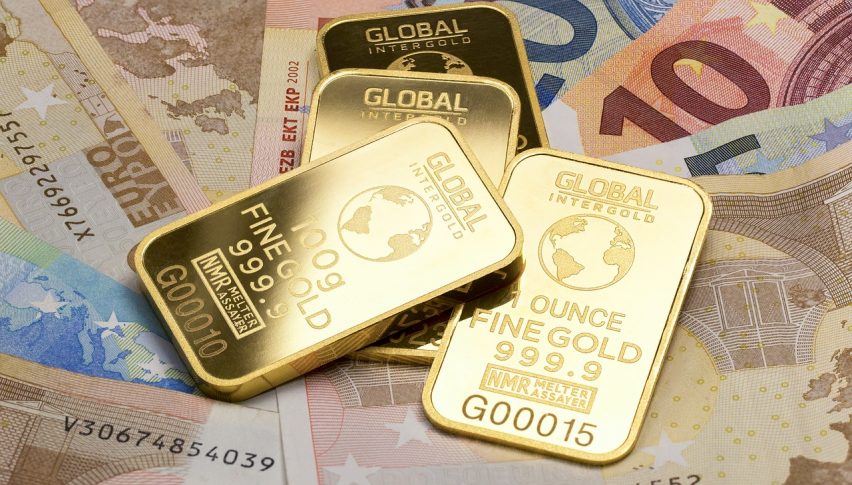 1330.0 Draws Action In August Gold
For the second consecutive session, August gold futures are consolidating near 1330.0. Prices have shown bearish intraday tendencies, but continue to hold firm in positive territory. At least for the time being, the strength in equities hasn't sent the gold bugs running for the hills.
The weak USD/trade war combination has sent GOLD values north over the past two weeks. However, this week has brought a formidable retracement off of the 1350.0 level. At this point, it appears that many institutional investors at taking a "one-foot-in, one-foot-out" stance toward risk.
August Gold Futures Reject Daily 38% Fibonacci Retracement
When markets move, Fibonacci numbers frequently come into play. For August gold futures, the daily 38% Fibonacci retracement checked intraday bearish pressure hard at 1324.6.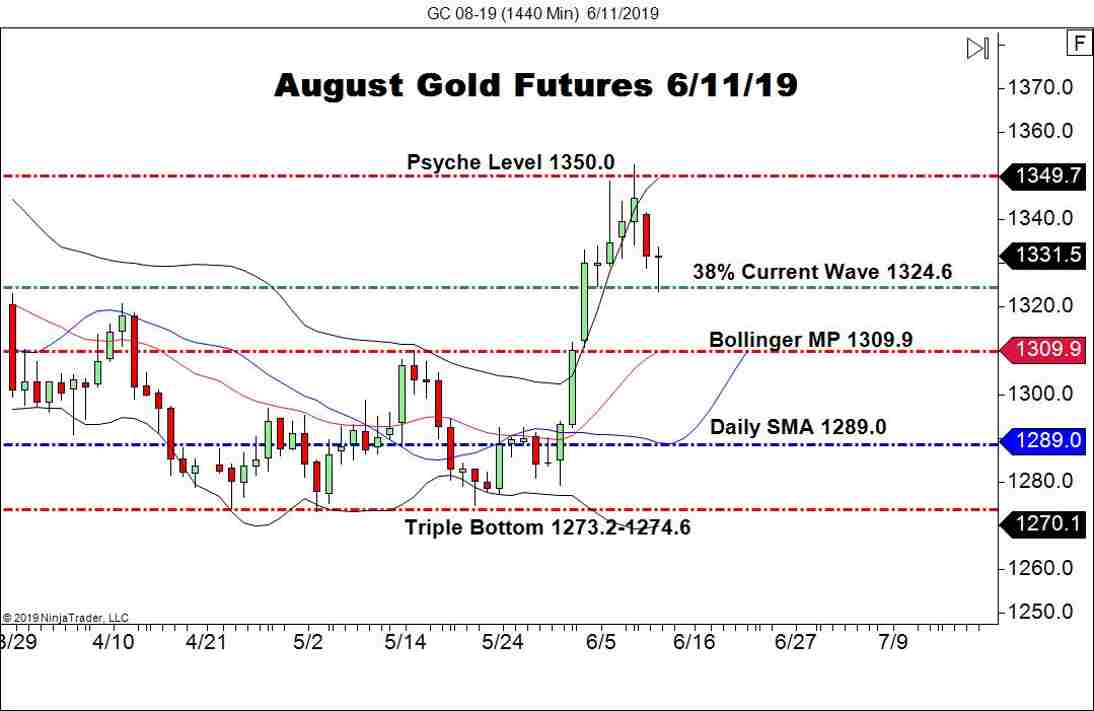 Overview: In a Live Market Update from yesterday, I outlined the importance of the 1325.0 area as support and issued a buy recommendation from 1325.6. The trade turned out to be a success, with price bouncing from the 38% Fibonacci retracement level (1324.6) before returning to 1330.0.
So, for the time being, a bullish bias is justified toward August gold futures. Unless we see a late-session washout of intraday lows at 1323.6, bullion remains in a technical position conducive for a return to 1350.0.