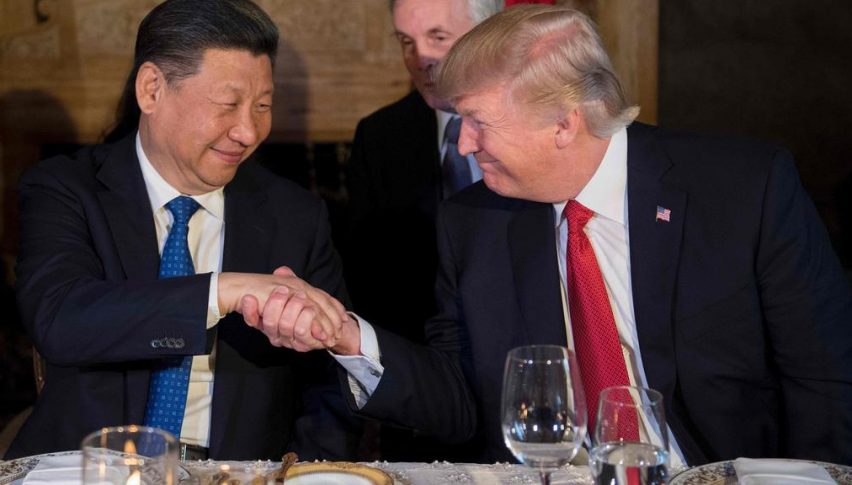 US-China Trade War Update: Is Trump Preparing the Next Round of Tariffs?
Posted Tuesday, June 11, 2019 by
Arslan Butt
• 1 min read
Things may have been on the quiet side with regards to the US-China trade war these past few days as Mexico stole the spotlight, but now that that's out of the way, Trump is back with threats at China. On Monday, he remarked that he was set to announce another round of tariffs after the G20 summit later this month if talks did not progress with China.
The US government has stated that Trump will meet his Chinese counterpart, Xi Jinping, along the sidelines of the G20 Summit in Japan, but China is yet to offer any confirmation on this from its end. Last week, Trump stated that he would consider implementing the next round of tariffs on around $300 billion of Chinese goods based on how his meeting with Jinping goes at the summit.
Trump continues to maintain his interest in meeting Xi Jinping during the G20 summit, and while the Chinese foreign ministry has also expressed interest in holding talks, they are yet to officially confirm the meeting.
The Trump administration to blacklist Huawei from doing business in the US has further aggravated the trade tensions with China, beyond the decision to impose tariffs on each other's imports.