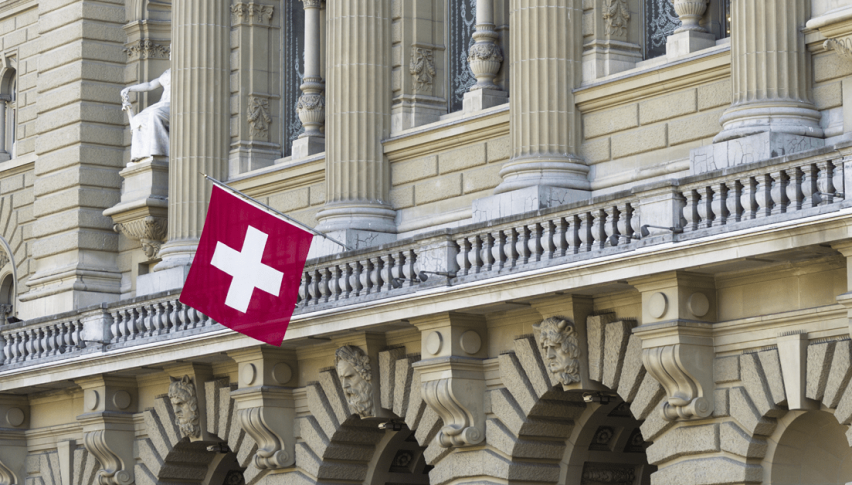 USD/CHF Rallies Ahead Of SNB Decision
The Greenback has put together a solid forex session, featuring gains across the majors. One of the biggest movers and shakers has been the USD/CHF. Although the rally is only a shade over 25 pips, rates are banging against a key daily topside resistance level. If the bidding keeps up, the downtrend of the past eight days will be officially challenged.
During the coming U.S. overnight session, the Swiss National Bank (SNB) is due to release their Interest Rate Decision to the public. Like the ECB, the SNB is holding on to negative deposit rates in an attempt to boost domestic economic activity. Analysts expect this trend to continue, with the SNB holding interest rates firm at -0.75%.
USD/CHF Rallies Ahead Of SNB Announcements
Today has brought bullish price action to the Swissie and a possible extension of the current two-day winning streak. If rates close above .9923, the streak will run to three.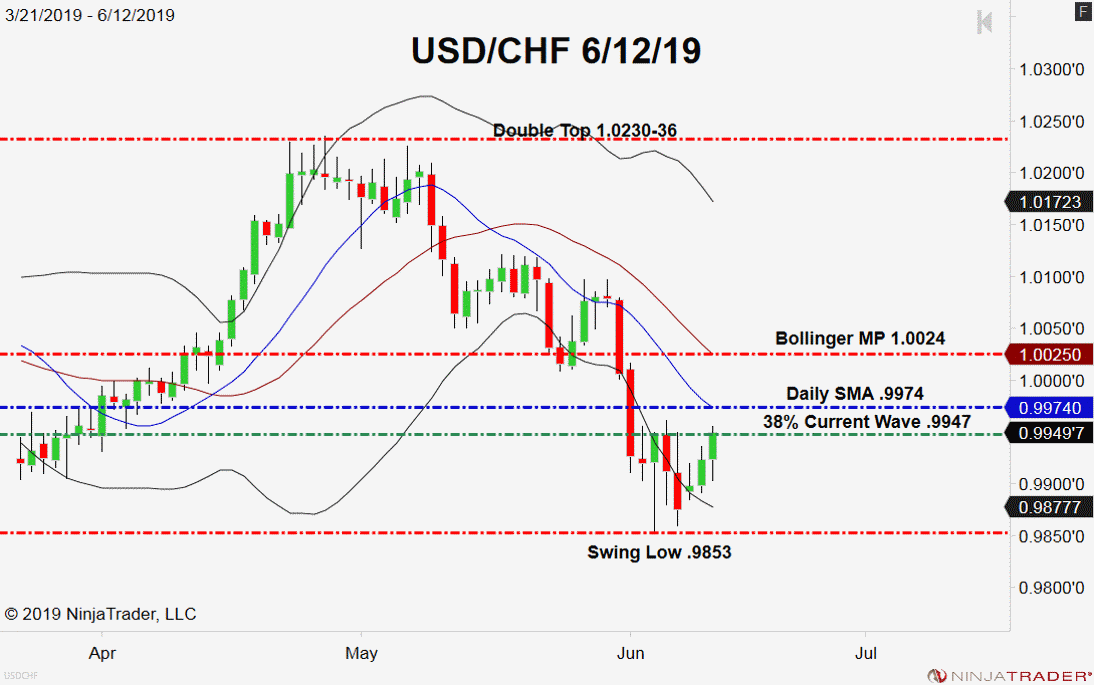 Here are the levels to watch ahead of Thursday's SNB statements:
Resistance(1): 38% Current Wave Retracement, .9947

Resistance(2): Daily SMA, .9974

Support(1): Swing Low, .9853
Bottom Line: In the event we see volatility pick up in the USD/CHF, I will be looking to scalp the Daily SMA to the short from .9974. With a tight initial stop at 8 pips, this trade should be good for a quick 5-8 pips profit on a rejection of the .9975 area.
In addition to the forthcoming Interest Rate Decision, the semi-annual SNB Policy Press Conference is being held. Prepared statements will be released to the public, after which a Q&A session will take place between officials and the media. If you are trading the CHF during this period, beware; the questions in the presser are unscripted and may enhance market volatility.