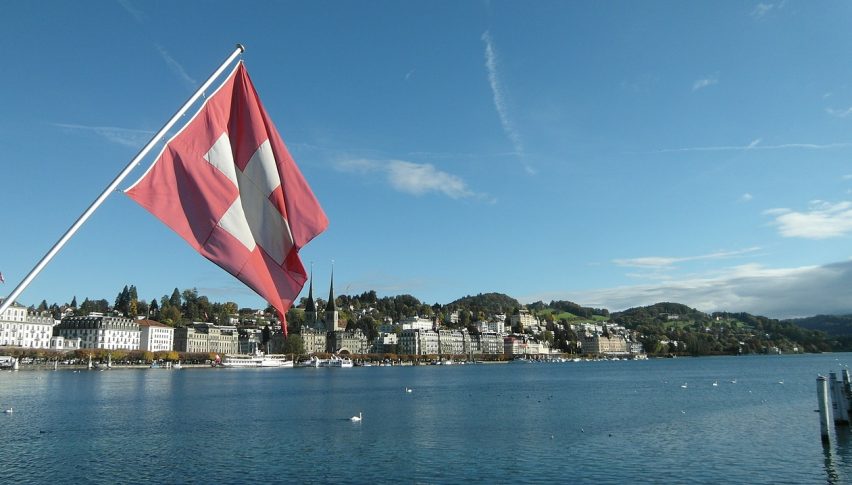 Forex Signals Brief for June 13: SNB Fall into Focus
There has been little attention on the SNB of recent times. Their stance on negative interest rates hasn't changed in four years, much to the displeasure of both banks and pension funds.
Today the SNB meet again and the expectation from economists is that there will again be no change to the official -0.75% interest rate. However, there might well be plenty of attention on what the accompanying guidance might say.
As we know, most central banks around the world have turned quite dovish recently and that is surely putting some pressure on the SNB to do the same. Despite the fact we are sitting in negative rate territory already. However, pressure on a national level through things like rising property prices might well force them to look at a lift in rates. Either way, the SNB might be at an interesting point and a change could be coming in the next few months.
Also today, German CPI could very well move the EUR/USD along with Eurozone Industrial Production. However, both are really only second tier items.
Forex Signal Update
The FX Leaders Team finished with 2 wins from 3 signals, in a relatively quiet session.
EUR/JPY – Active Signal
The EUR/JPY has been on a decent downtrend recently as the EUR has been falling and there has been some upside in the JPY. So for the purposes of going with the trend, this is a clear short. 122.00 has been a bit of a magnet lately so that is the target for this one.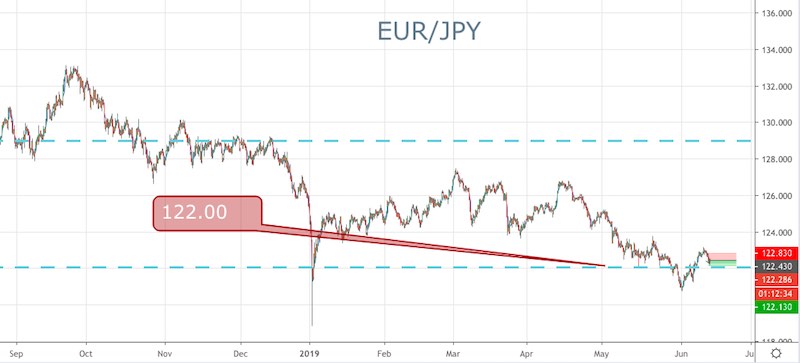 EUR/USD – Active Signal
Our EUR/USD position, has turned around nicely after putting in a bit of a double top near the 1.1350 level. Hopefully, this one has a bit more downside it in it today and we can hit our take profit target.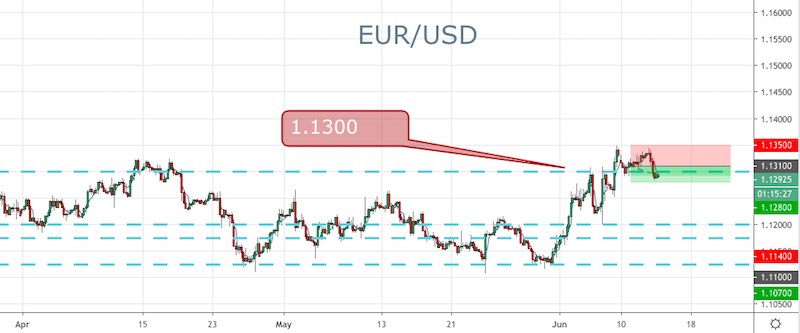 Cryptocurrency Update
BTC looks like it has reclaimed the $8,000 level and has pushed as high as $8,250 in the last 24-hours.
Realistically, we now have to remain biased to the long side, but the good thing is that there are some key levels below that we can risk off should we look to take a long position here.
$8,000 is the obvious first level that will need to hold as well as $7,500, which has been bid up on every test recently. So, for the time being, I am certainly looking for some more upside here.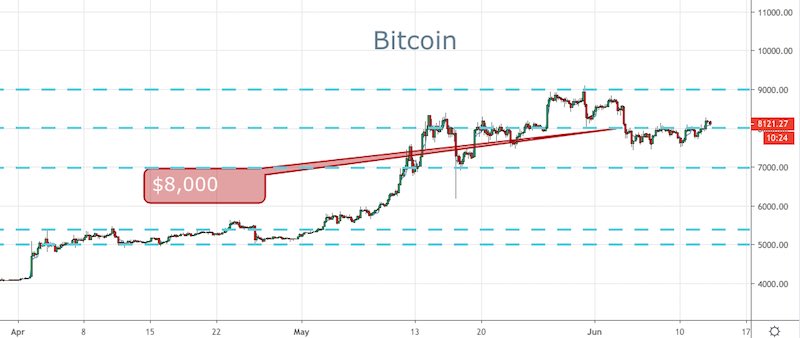 Risk assets as well as safe havens have been declining today on high UK inflation numbers and China troubles
4 days ago