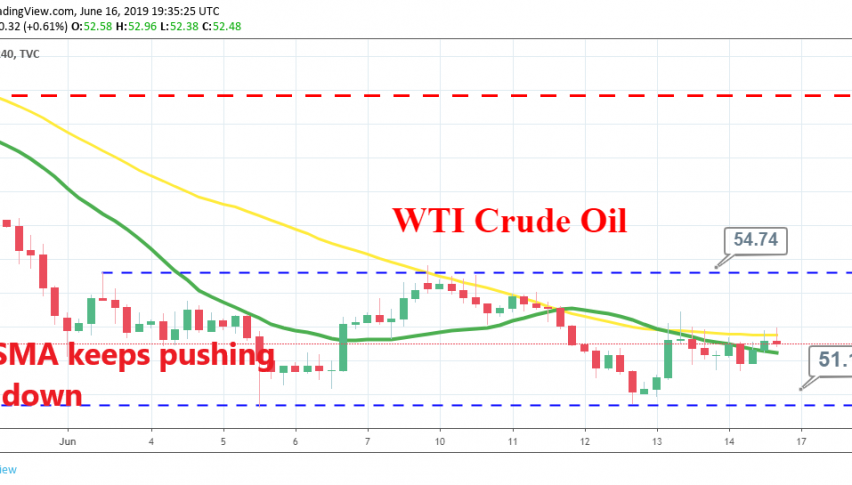 Is WTI Crude Oil Going to Break Below $50 Now That the 50 SMA Has Caught Up Again?
Crude Oil has entered a bearish trend since two months ago when it reversed at $66.50s. The trend picked up pace towards the end of May after the sellers broke below the $60 level, which was a sign that the bullish trend that started at the end of December on production cuts from OPEC+ was over for crude Oil now.
Although, the trend lost pace this month as WTI crude formed another bottom above the $50 area. That new support area held in the first week of this month and WTI crude reversed higher, which proved to be just a retrace after the sellers gave up at the 50 SMA (yellow) on the H4 chart.
The price reversed back down from up there after being rejected by the 50 SMA but the support area above $50 held for the second time, which confirmed is as such. We saw another reverse higher at the end of last week after the explosion of two Oil tankers in the Persian Gulf, but the 50 SMA held as resistance once again. The price close the week below that moving average.
If the buyers can't push above it and hold the price there, then the odds of WTI reversing back down and breaking below the $50 level increase this time. So, let's observe the price action in the following session to see if the sellers will finally put a final nail in the coffin for crude Oil.