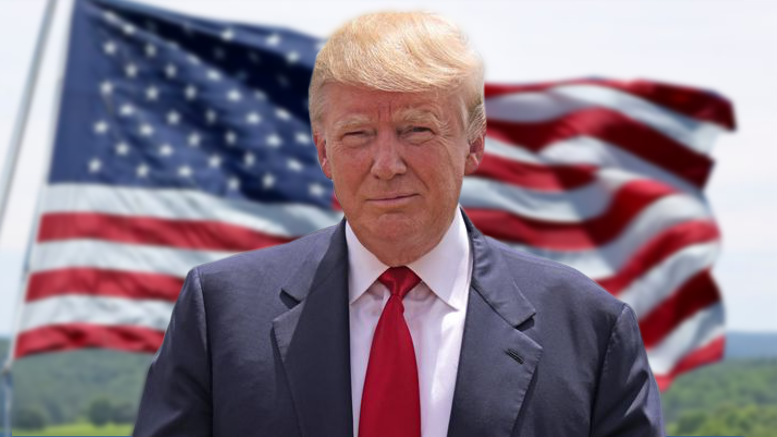 Forex Signals Brief for June 21: Markets Soar as Trump Considers an Iran Attack
Markets across the board have certainly had a busy 24 hours. Since the FOMC made the decision to remain on a dovish course, markets have responded strongly.
We've seen the USD tumble as a result, but for the most part, everything else is making new highs. The SPX is closing in on record territory, while both BTC and GOLD and in breakout mode.
The news that Iran shot down a US drone has lit a bit of a fire under gold and WTI. Apparently, President Trump went close to approving a strike against Iran but pulled out at the last minute. Clearly, tensions remain high so it is also worth keeping the USD/JPY on your radar today as a key safe-haven play.
At the moment, it is news and sentiment that are driving markets, but there is still some data around today worth watching. The EUR/USD will wait on German manufacturing PMI, while the USD/CAD has retail sales data. The US session isn't too data-heavy today but does have existing homes sales data due for release.
Forex Signal Update
The FX Leaders Team finished with 2 wins from 1 signals, in a session with plenty of volatility.
Gold – Pending Signal
GOLD has broken through the 1400 level after a huge surge that has seen price break out from below 1350 only days ago. We have to remember that commodities do generally trend so we will be looking to buy here if price can hold the 1400 level.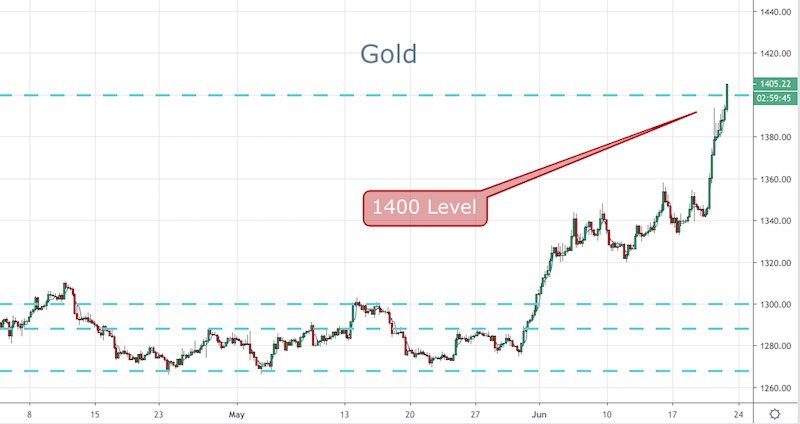 EUR/GBP – Active Signal
The EUR/GBP, has been relatively range bound recently and can't seem to break too far from the 0.8900 level. All the action has been elsewhere since Draghi made his dovish comments, however, we did make it through the BOE unscathed. This one is just a wait and see for the time being.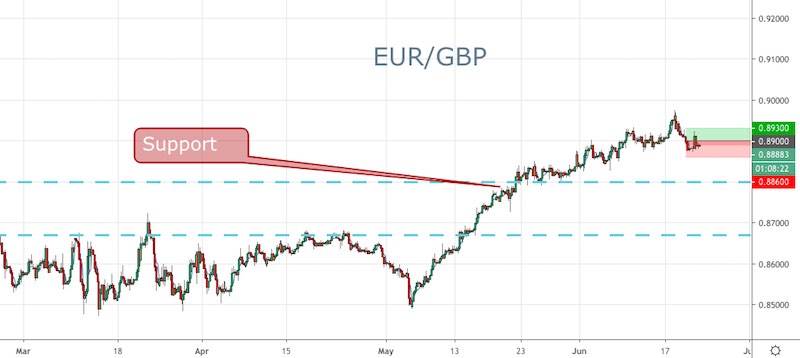 Cryptocurrency Update
BTC has had a big morning in Asia and has cracked through the $9,500 level and is pushing towards the all-important $10,000 mark.
Facebook's Libra has been all that anyone has been talking about over the last few sessions and it has thrust Bitcoin back into the mainstream media's attention. It has also led to a spike in internet searches and that is usually a strong sign.
However, as we know, this rally is less about retail punters as institutions are clearly on board this time around. So I am fully expecting a test of $10,000 very soon.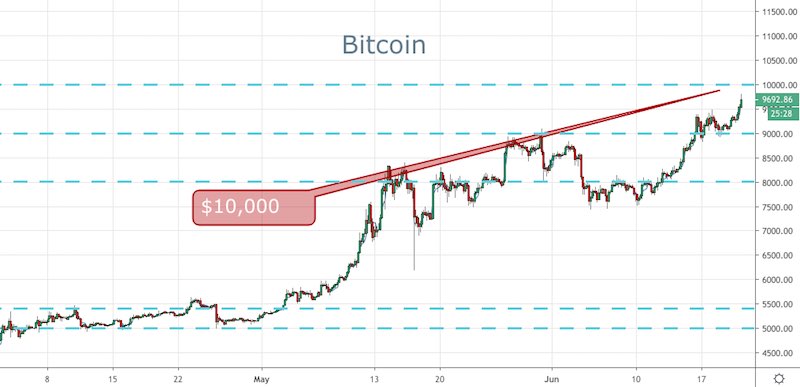 Gold broke below the support zone of $1.950 yesterday and now it is headed for the 100 SMA on the daily chart
3 days ago