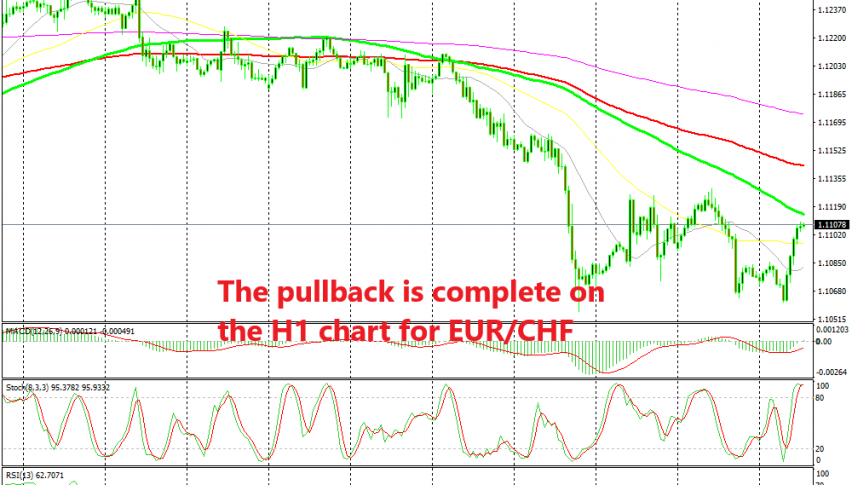 Shorting EUR/CHF Again After Cashing in on Yesterday's Trade
The sentiment in financial markets has turned pretty negative on increasing trade and geopolitical tensions. The US imposed more sanctions on Iran and Iran is not backing down. Instead, they are standing firm on their position which will likely increase tensions and hurt the sentiment further.
In such times, safe havens attract a lot of attention and the safest way to trade forex is to go long on such assets. Yesterday we opened two forex signals in EUR/CHF and USD/JPY. We sold both these pairs after a retrace higher. They reversed back down and hit the take profit targets eventually, which means that safe havens made another step higher.
Today during the European session, we see that EUR/CHF has retraced higher, recuperating around 50 pips in the lat several hours. But, the main trend is strongly bearish and the sentiment will remain negative for a long time, judging by recent events. So, this retrace higher looks like a good opportunity to go short on this pair again, and that's what we did a while ago.
The stochastic indicator is overbought now on the H1 time-frame which means that the pullback is complete and the 100 SMA (green) is standing just above the current price, so we decided to open another sell signal in this pair. We placed the stop above the 100 SMA obviously, now let's wait for the sellers to take control again and push the price down.