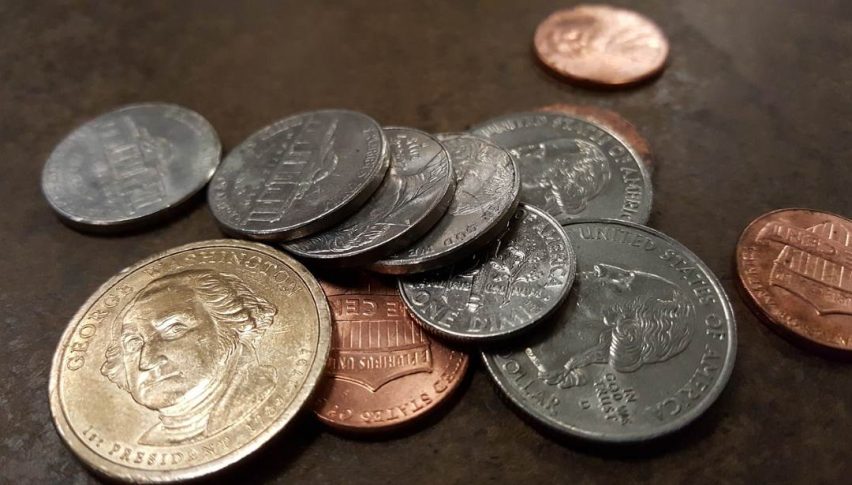 Has The USD Found A Bottom?
It has been a rough week two weeks for the USD, but the tide appears to be turning. Fresh optimism over a G20 trade war breakthrough and key FOMC members suggesting that a ½ point rate cut is unwarranted have boosted the Greenback. At least in the USD/CHF and EUR/USD, the prevailing trends have slowed a bit.

On the economic news front, there were several items reported during today's pre-Wall Street open. A quick look at the highlights:
Event                                                                                            Actual           Projected         Previous
Durable Goods (May)                                                                  -1.3%                 -0.1%                -2.8%
Non-Defense Capital Goods Orders (May)                              0.4%                   0.1%                -0.1%
Goods Trade Balance (May)                                                    $-74.55B               NA                $-70.92B
All in all, there isn't a whole lot to see here. Durable Goods slipped and the U.S. trade deficit grew. While not a damning indictment of trade war fallout, this collection of numbers doesn't bode particularly well for the U.S. economy.
Has The USD Found Solid Ground?
The USD/CHF is in the process of putting together back-to-back winning sessions. For the moment, it appears as though the run to safe-havens is over.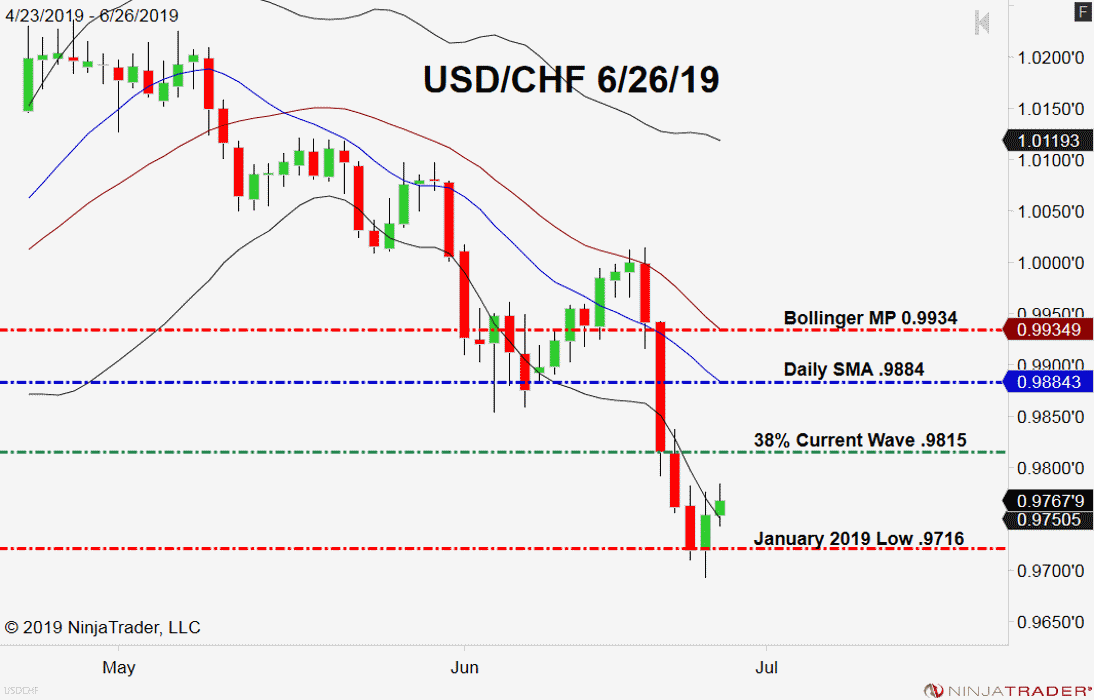 Here are the levels to watch as we roll into late-week trade:
* Resistance(1): 38% Current Wave Retracement, .9815
* Support(1): January 2019 Low, .9716
Bottom Line: The selloff in the USD has taken a bit of a pause. Subsequently, the Swissie may give us a selling opportunity in the near future. As long as the Swing Low (.9693, not pictured) holds firm, I will have sell orders in queue from .9809. With an initial stop at .9834, this trade produces 25 pips on a 1:1 risk vs reward management plan.
USD/CHF is testing the previous support above 0.91 after the GDP report released earlier this morning from Switzerland
6 days ago