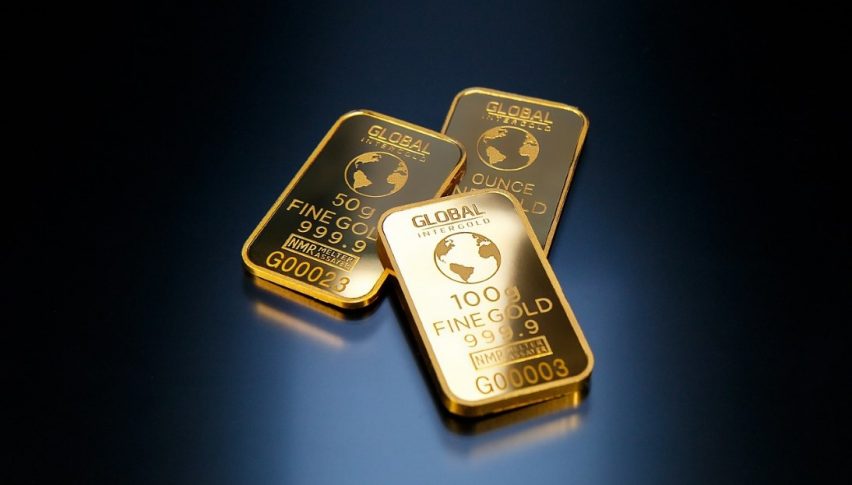 August Gold Futures Enter Consolidation
August gold futures have been in a holding pattern this week, albeit in bullish territory. The recent uptrend has been stymied just short of $1450.0 due to early-week FED comments regarding a ½ point July rate cut being doubtful. For now, the gold bugs are taking the equity bulls lead and standing pat.
Today's close is going to be very telling for the bullion markets. It is the last trading day of June, not to mention the final chance to trade in anticipation of this weekend's G-20. While most market pros will agree that going home long bullion is typically a solid move, a surprise U.S./China trade war truce could send values plummeting come Monday.
August Gold Futures Hold Firm
Values of August gold futures continue to reside in bullish territory above the daily Current Wave 38% Retracement (1397.3). Until we see trade established beneath 1400.0, it is long-or-nothing for this market.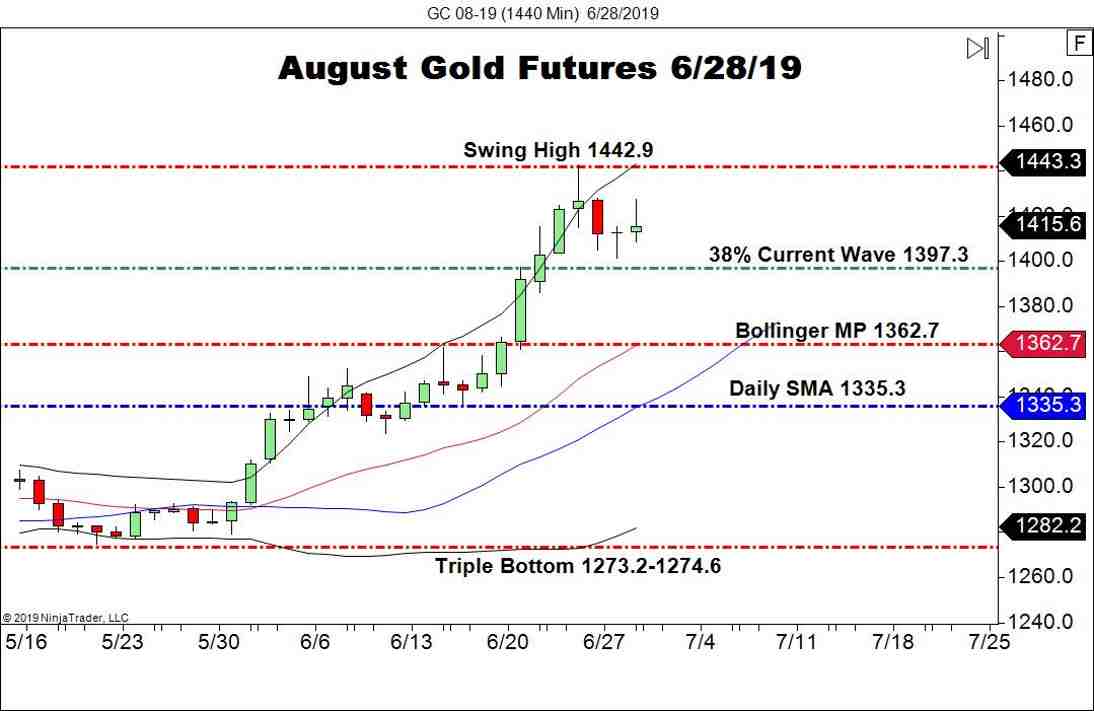 Here are two levels to watch going into next week's trade:
Resistance(1): Swing High, 1442.9

Support(1): 38% Current Wave, 1397.3
Overview: Today's late-U.S. session has the potential to bring volatility to August GOLD. Aside from the weekly CFTC gold position reports and G-20, FOMC voting member Mary Daly is scheduled to issue public remarks. Lately, anytime an FOMC member speaks, the markets react. If Daly ratchets up the interest rate rhetoric, we may see gold move just ahead of the closing bell.