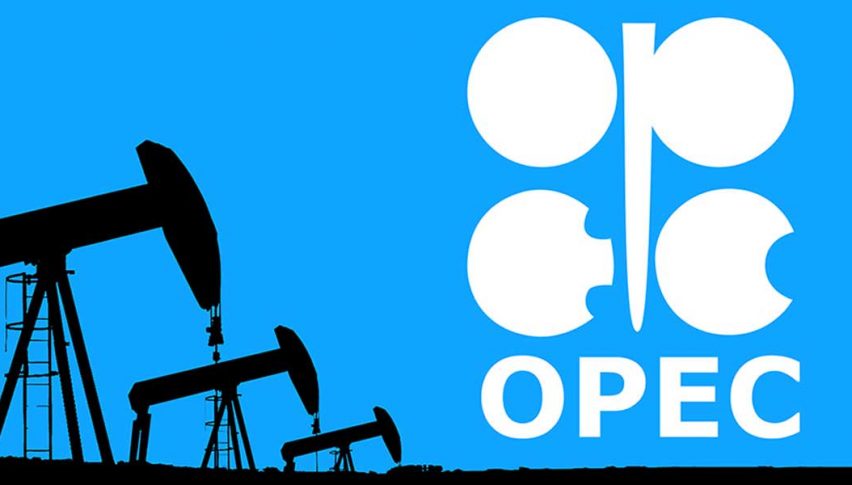 Daily Briefing, July 1 – Market Gaps Amid G20, OPEC Meeting Up Next
Posted Monday, July 1, 2019 by
Arslan Butt
• 2 min read
Welcome back to another exciting week.
The FX Market opens with a massive gap amid G20 summit which concluded during the weekend. Well, the price action and gaps were highly anticipated after the US President Donald Trump announced that he would hold off boosting tariffs on more than $300bn worth of Chinese products while discussions to settle the trade war within the two countries continues.
Trump also allowed US companies to resume selling to the Chinese tech giant Huawei, in progress seen as a notable concession. Consequent;y, the market sentiment shifted from Risk-off to Risk-on, where investors seem to move their funds into the risky, yet high yielding securities such as stocks.
Watchlist – Key Economic Events
GBP – Manufacturing PMI
Manufacturing PMI is due to be released at 8:30 GMT. It's a leading indicator of economic health and businesses react quickly to market conditions, and their purchasing managers hold perhaps the most current and relevant insight into the company's view of the economy.
The manufacturing PMI is expected to rise slightly from 49.4 to 49.5, but it still stays under 50 threshold, which is not an optimistic figure. However, a surge of PMI over 50 can help boost Sterling's demand today.
OPEC Meetings
The G20 meeting is over and now all of the focus shifts to OPEC and OPEC+ meeting scheduled on 1st and 2nd July. Although the OPEC ministers meet on Monday, this weekend's G20 Summit could much more influence on oil rates as US and China hold a truce. Moreover. the US has agreed to continue trade talks and has also confirmed that they won't hike tariffs on $300 billion worth of Chinese products. This can extend support to oil prices on Monday.
OPEC countries represent around 40% of the world's oil supply and are unified in their oil output levels. With so much authority over oil's supply-side, shifts in their production levels can have a significant impact on oil prices.
OPEC meetings are typically held in Vienna and are attended by delegates from 15 oil-rich countries. They address a variety of concerns concerning energy markets and, most importantly, members agree on how much oil they will produce. The meetings are closed to the press, but officials usually talk with reporters throughout the day, and a formal statement covering policy shifts and meeting objectives is released after the meetings have concluded.
On Monday and Tuesday, OPEC, Russia and other producers are broadly assumed to continue with an agreement for a 1.2 million barrel a day output cut, initially agreed to last year. Crude oil prices come under reiterated pressure from surging US supplies and a slowing global economy.
The Saudi energy minister, Khalid al-Falih, announced on Sunday that the agreement would most likely be extended by nine months and no farther reductions were necessitated. If this happens, we may see a bearish impact on crude oil prices as most of the supply cut extension is already priced in, and investors were expecting additional supply to curb oil prices.
USD – ISM Manufacturing PMI
At 14:00 GMT, the Institute for Supply Management is expected to release the manufacturing purchasing managers index. The forecast of 51.3 still represents robust growth but is weaker than 52.1 beforehand. Apart from the headline, it is important to note the price component which the Fed watches for signs of inflationary pressures.
Good luck fellas, and stay tuned to FX Leaders for exciting trade ideas.