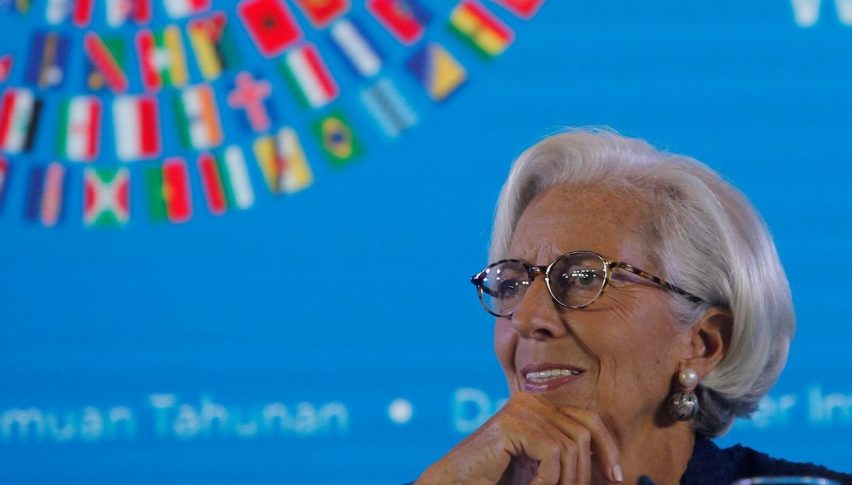 Lagarde to lead ECB as Markets Tick Higher
The news out late today was that the IMF's Christine Lagarde has won EU Support to Lead the European Central Bank.
Mario Draghi's eight-year term ends in October and we would expect the official appointment of Lagarde in the coming months. The EUR/USD ticked lower early on the news, but this is far too early to say how she might go in the top role or what her policies would look like.
Overall, US equities ticked higher, with the SPX closing in the green once again. But it was GOLD that was the big mover. The yellow metal shot back above the $1,400 level and tried its best to tag the highs at $1,440. There might be more to come this week given this sort of move where clearly gold just won't die at the moment.
WTI fell away again even after OPEC and its allies including Russia agreed to extend supply cuts until next March. It's clear the oncoming supply glut and global worries are too much for oil at the moment.
Asian Market Outlook
After all the excitement of yesterday's RBA interest rate cut, the AUD/USD will once again be on watch. Despite the board cutting rates to a record low 1.0%, the Aussie did not crumble. There was a 70% chance of a rate cut so that is likely why. That said let's keep watching the 0.7000 level closely.
Today's main data will be trade balance from Australia. While later there is also the Chinese services PMI – the private number.
Markets have already had a decent kick on the positive trade news early in the week and it looks like we are ticking along quietly until Friday's jobs report.
The USD/JPY is still trading towards its lows and the USD was only slightly off yesterday – that was in line with US yields falling as well as the expectation for a US rate cut remains high at the moment. Maybe even more so after the RBA cut for a second straight time.