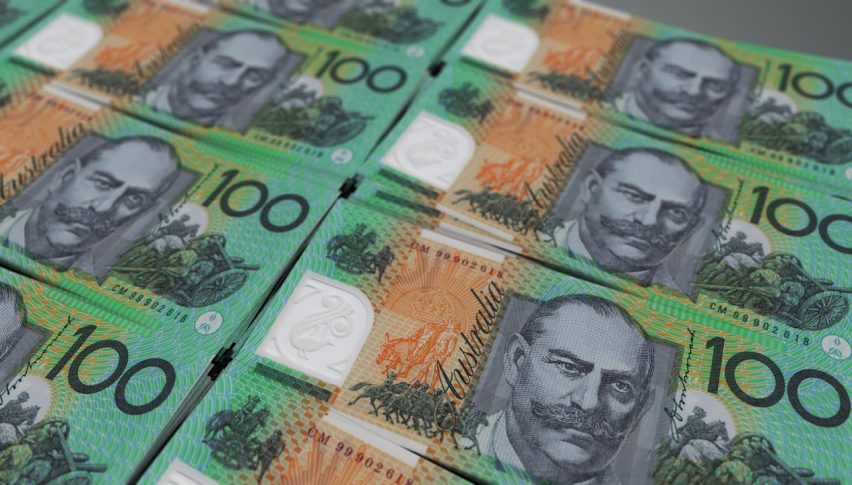 Trade Balance Data Ticks Higher as 70c Holds
The Aussie has had an eventful 24 hours in terms of data, but ultimately there has been very little change in price.
Today we see that the trade balance data has ticked slightly higher, up to AUD 5745m (expected 5250m AUD surplus) for May. No doubt commodity prices that keep on pushing higher including Iron Ore and GOLD were heavy contributors to the rise.
At the same time, a falling AUD/USD is also likely to help the trade balance and with the RBA cutting rates twice in two consecutive meetings, it is certainly helping prop up Australian exports.
That said, even with two rate cuts the Aussie hasn't really fallen away all that far. For the time being 0.7000 is providing plenty of resistance and so far we haven't been able to tick all that much higher.
Many economists are expecting a further cut in rates this year, but there are considerable doubts as to whether this will have much of an impact. Banks will likely not be able to pass on more than 5-10 basis points of cuts to borrowers as their net interest margins are likely already getting squeezed on the back of this last cut.
At the same time, I think it's fair to say that the Aussie has already priced in all the projected cuts.
There is also some risk that the FOMC will cut at its next policy meeting and that will probably hurt the RBA further as it could lead to some upside in the AUD. Something the RBA will be fighting hard to avoid.
So what does that mean for traders going forward?
There is a growing case that we might be at a tempory bottom in the AUD/USD. IF we reclaim 70c with any sort of conviction I feel that we would need to see a sharp about-face in the USD to really push things lower.
The thing to watch will be the Aussie jobs number. Going forward the RBA has linked cuts to an unemployment rate under 5.0% and preferably under 4.5%. That looks a fair way off at the moment.
Bottom Line: Are all the negative fundamentals priced into the AUD/USD? There is a growing belief that it is the case.