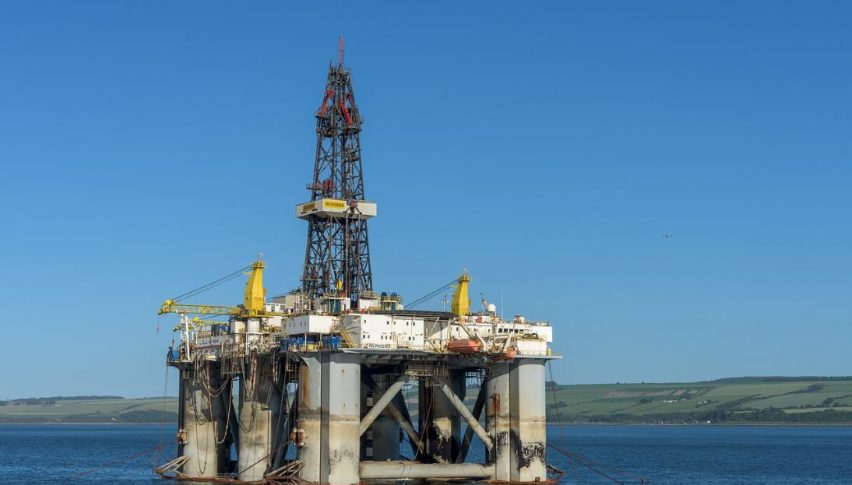 WTI Crude Holds Above Key Support Level
Holiday trading conditions are in full effect for August WTI crude oil. Light volumes and choppy price action have defined the session ahead of the CME's early halt at 1:00 PM EST. Barring an unexpected spike in order flow, August WTI futures are very likely to close in the $56.50 to $57.25 range.
August WTI Crude Oil Holding Firm In Bullish Territory
This week's decrease in oil inventories has saved the day for WTI. Lagging EIA and API numbers drew bids to the market, stopping the bleeding from Tuesday's sell-off. For the time being, the price of August WTI crude is hanging tough in bullish territory, just above daily 38% Fibonacci support.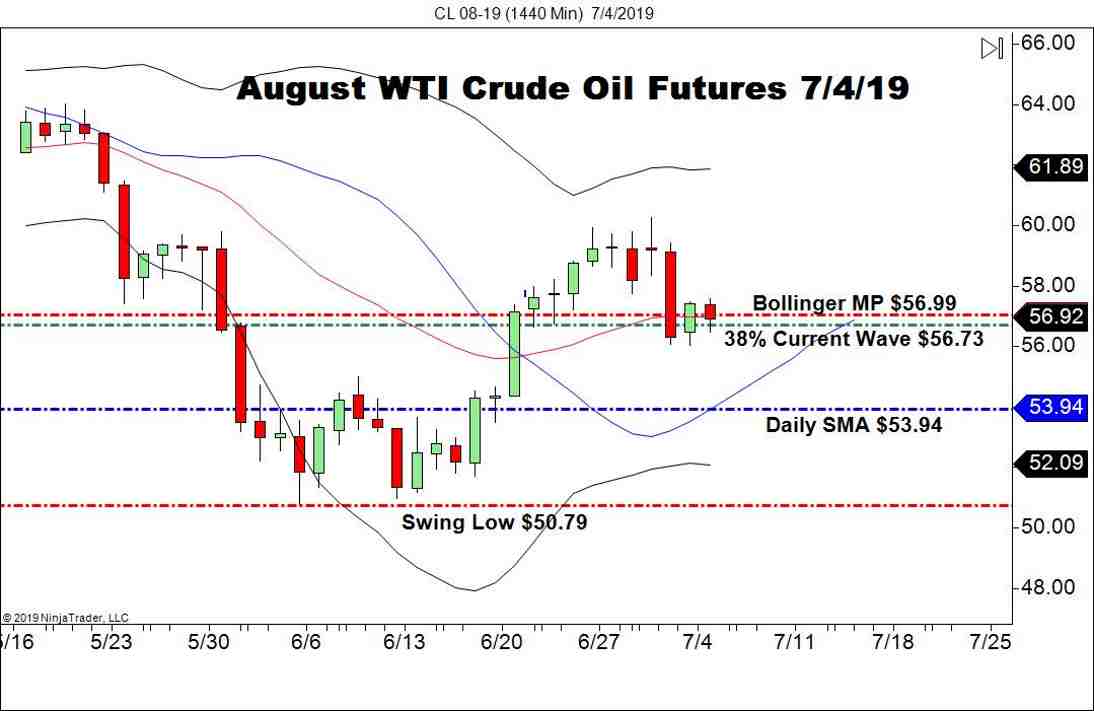 Here are the key levels to watch in this market going into Friday's trade:
Resistance(1): Bollinger MP, $56.99

Resistance(2): Psyche Level, $60.00

Support(1): 38% Current Wave Retracement, $56.73
Overview: In a Live Market Update from yesterday, I broke down the importance of the 38% Fibonacci support level ($56.73) in August WTI crude oil. If you missed the update, check it out here. 
Most of the time, holiday sessions produce muted action as participation is limited. That certainly appears to be the case today, but don't let WTI crude lull you to sleep. Friday's post-holiday session is very capable of producing a directional run in pricing. If we see a second consecutive close above $56.73, then the break is likely bullish and $60.00 may come into play very quickly.