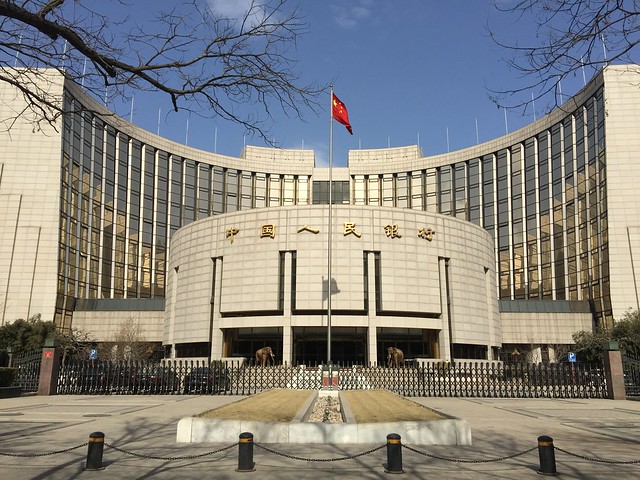 Will the PBOC Follow the Fed Into Cutting Rates?
Posted Monday, July 8, 2019 by
Arslan Butt
• 1 min read
Analysts are expecting China's central bank to cut its benchmark policy rate for the first time in four years, if the Fed cuts interest rates in its upcoming July meeting. The People's Bank of China (PBOC) could also lower its short term money market rates as it tries to tackle the slowdown in the Chinese economy.
The US-China trade war continues and while negotiations have resumed, there have been no forthcoming updates about when both sides could finalize a trade deal. Meanwhile, the Chinese economy continues to perform weakly as manufacturing, exports and more economic data come out weaker in recent months.
Even though the government had implemented several stimulus measures in the recent past, the economy has failed to pick up. Analysts are also expecting this slowdown to make its mark on the GDP, which could touch the lower end of the 6.5% target set by the government.
So far, the PBOC has injected further liquidity into the markets and has also cut short-term rates to ease the pressure on corporate financing. However, these moves have not made as much of an impact, as businesses remain wary of hiking their investments until the trade disputes with the US get resolved.
If the Fed eases its monetary policy, the PBOC could very well follow suit as domestic demand and external risk factors weigh on its economy.