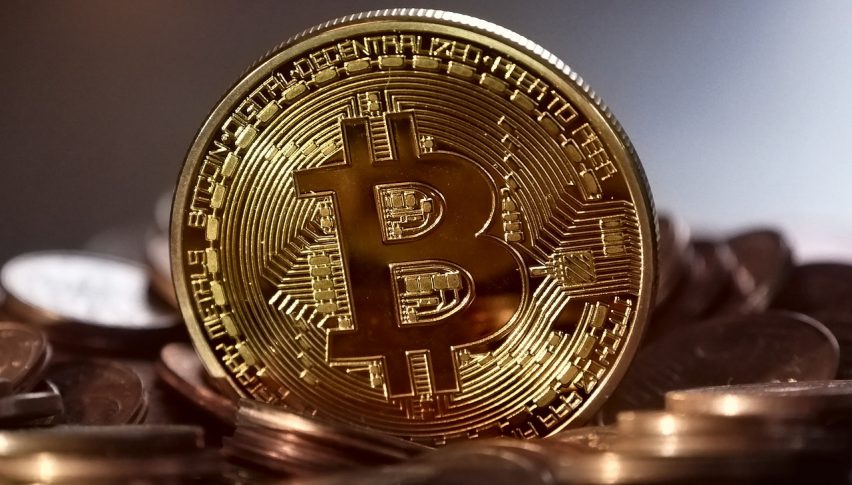 Bitcoin Breaks Out of its Triangle Pattern: Through $12,500
Bitcoin has started moving as we thought it might and is now breaking through the very important $12,500 level.
I've been following the movements of BTC closely in the past month or so given the huge move and increased volatility. Yesterday, my focus was clearly on the fact that I felt there was a breakout coming. And that's exactly what we've seen happen in the last 24 hours.
The triangle pattern with that coiling price action and volatility contraction is a clear break out waiting to happen. Price pushed through $12,000 with relative ease, which is important as it failed there at the end of last week. Admittedly when US traders were away. This time though, we could see some more follow-through.
The other technical aspect that I have been waiting for is the breaking of the most recent highs. On the way down Bitcoin could not break higher and there was a series of lower highs all the way down.
Once price took out the $12,000 level, that was my signal to get interested. The fact that it is still pushing higher in Asian trade and given that it is now through $12,500 is extremely bullish price action.
There was one slightly negative headline from the PBOC today that suggested, Facebook's Libra needs to be under the scrutiny of a central bank given its size and scope. That is surely something that will be looked at, but for the time being it is nothing more than a passing headline.
Bottom Line: For now the key is that the technicals are saying that BTC is strong. I feel there could be more behind it here. I am still looking at another move back to the most recent highs at $14,000. Now I don't expect that to happen today, but I do feel it is on the cards. The bulls are in control and all the key levels continue to be important. I'll continue to have a long bias until I see those key levels drop. Currently, that would be $12,000.