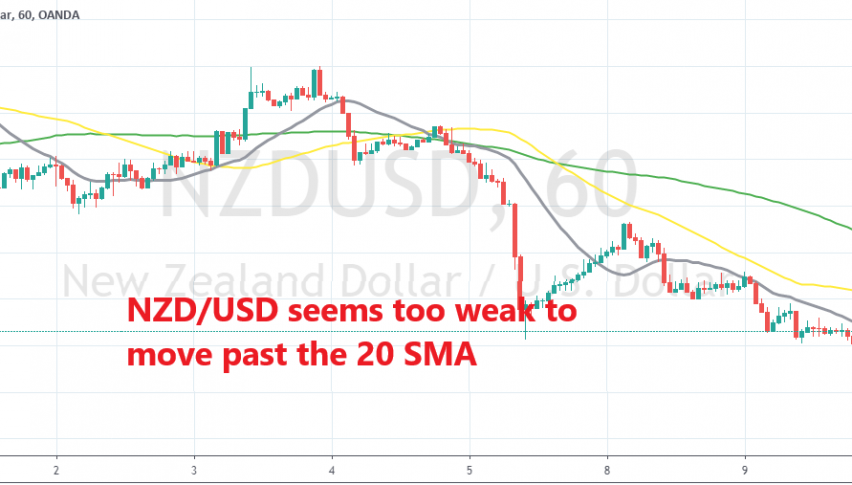 The Decline in FPI Should Keep NZD/USD Subdued
NZD/USD has been on a bearish trend like most major pairs, but it turned quite bullish in June, climbing nearly 250 pips. That came after the US economy should some considerable weakness in recent months, as well as from the Reserve bank of New Zealand, which cut interest rates in the previous months, but didn't leave the door open for further rate cuts like the RBA which already cut interest rates twice in the last two meetings.
Although, that didn't last too long and at the beginning of this month, the bearish reversal came. We saw a steep decline in the first week of July. The pace of the downtrend slowed this week, but the bearish trend continues nonetheless and today this pair made new lows. The Food Price Index (FPI) declined by 0.7% early in the Asian session which sent this pair spiking 30 pips lower.
The buyers have tried to reverse the price higher and they have recuperated overnight losses. but they are having trouble pushing above the 20 SMA (grey). The price climbed above that moving average earlier today, then slipped back below it and now it's back up again. The 50 SMA (yellow) is standing closely above, which should provide more resistance if the buyers push higher. So, the pressure is still on the downside and I'm thinking about selling this pair now. Although, I will follow the price action in the next hour or so to see if a bearish reversal is coming and then I will probably open a sell signal in this pair.