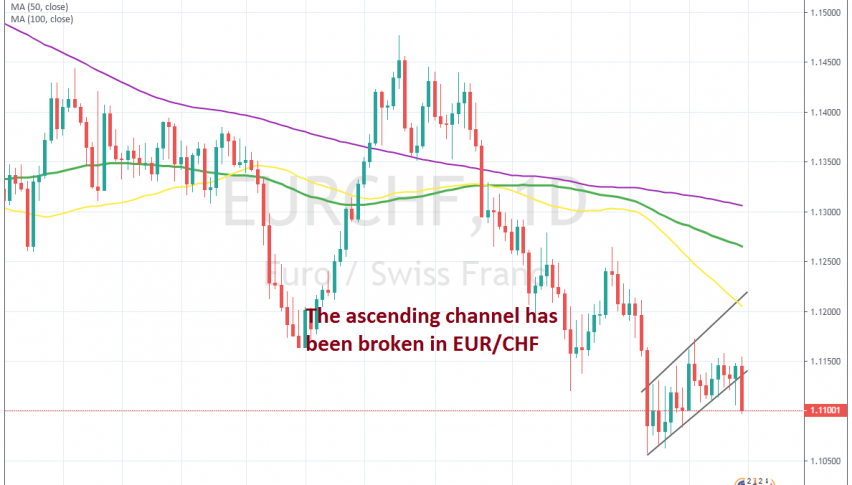 EUR/CHF Finally Breaks the Ascending Channel
EUR/CHF turned really bearish at the end of April at 1.1470s and it continued like that for about two months. During that time, this pair lost more than 400 pips as the sentiment turned really negative in financial markets, which sent safe havens such as the CHF higher, thus sending EUR/CHF more than 400 pips lower.
Although, the sellers closed their trades somewhere around 1.1050, because the Swiss National Bank (SNB) is standing on their toes, ready to intervene. As a result, this pair entered a small bullish trend in the last several weeks, which to be honest looked more like a retrace higher before the bearish trend resumed.
We decided to pull a buy trade here and at some point yesterday the price was just one mere pip away from hitting out profit target. But today we see that this pair has reversed back down again and it has broken the bottom line of the channel and sellers are trying to push below 1.11 now. It looks like the downtrend is resuming again now, but let's hope the sellers get cold feet again on intervention fears from the SNB. I'm sure the SNB is watching the price in this pair, but will they threaten again soon?