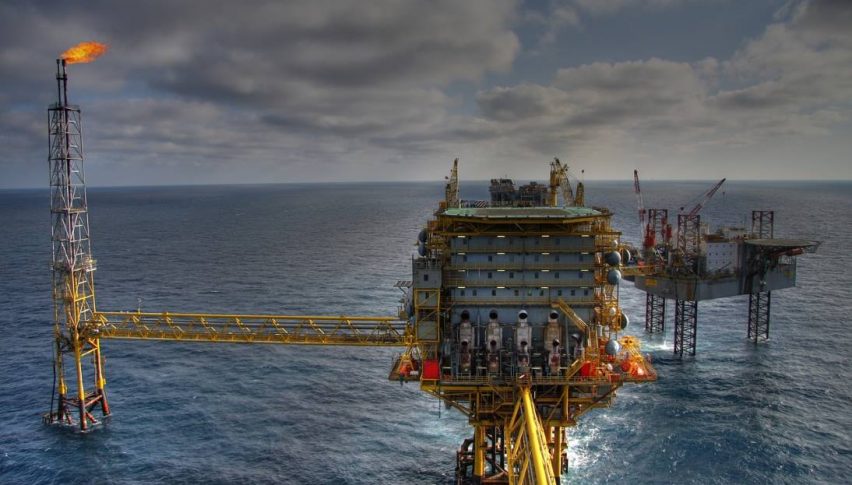 WTI Crude Slips Below $60.00
August WTI crude oil futures are holding firm beneath the key $60.00 psyche level as sellers have dominated today's action. Interest continues to remain firmly on the August front-month contract, with volumes coming in at a 3.5/1 clip over September. At least for now, $60.00 is shaping up to be the premier battleground in WTI crude.
From a technical standpoint, there were a few key events from last Friday worth recapping. First, August WTI futures rallied and closed above $60.00 for the time since early May. Second, the Baker Hughes Rig Count came in negative for the eighth time in the last 10 weeks. While the impact of each is negligible, these events do illustrate the varying dynamic presently facing WTI.
August WTI Crude Falls Beneath $60.00
When it comes to crude oil, psychological barriers play a huge role in order flow and price discovery. For August WTI crude oil, $60.00 is the key number in play, attracting heavy two-way action.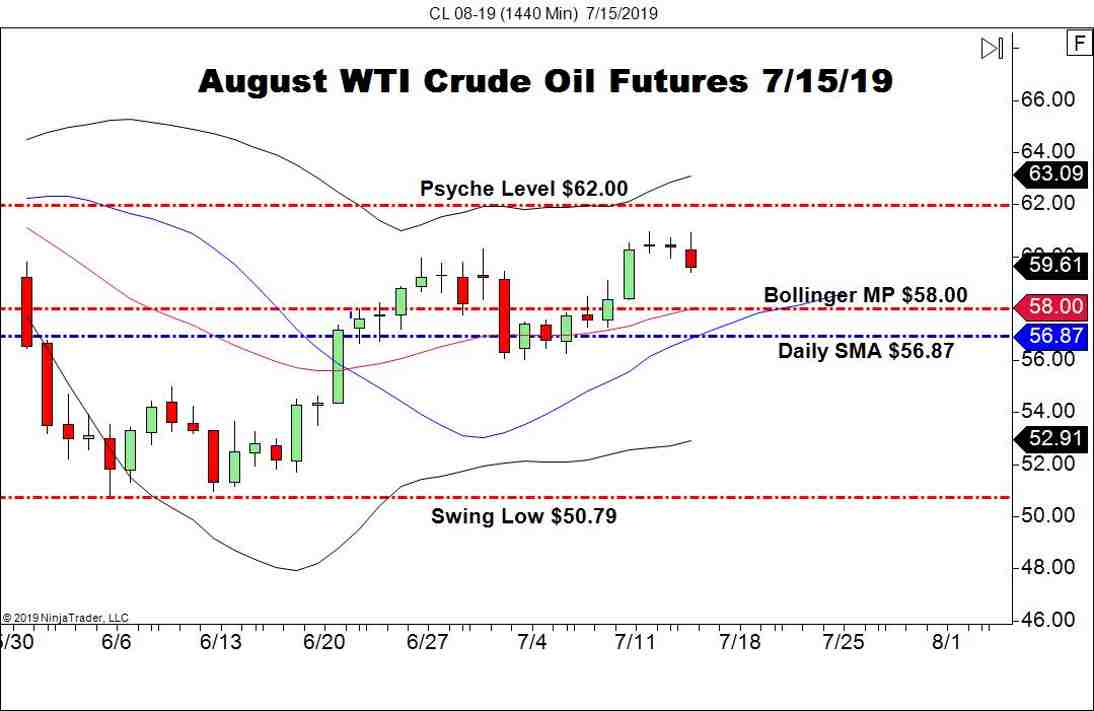 A few key levels to watch for the Tuesday session:
Resistance(1): Psyche Level, $62.00

Support(1): Bollinger MP, $58.00

Support(2): Daily SMA, $56.87
Overview: The daily outlook for WTI crude oil remains bullish, but that may be soon to change. Buyers and sellers are slugging it out from $61.00 to $59.50. As soon as this range is violated, a run toward $65.00 or $55.00 is highly likely by month's end.
Looking toward the longer-term, the summer travel season in the U.S. is quickly passing and with it peak demand for refined fuels. This begins in early August, before wrapping up around September 1st. If WTI crude fails to post new annual highs in the next two weeks, then the top of 2019's range will very likely already be in.