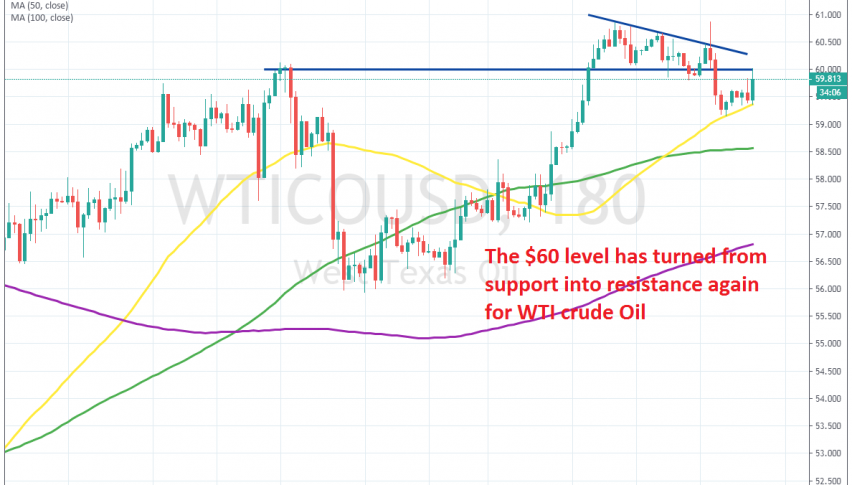 Crude Oil Trying to Make A Decision
Crude Oil turned quite bullish last month on escalation geopolitical tensions between the US/UK and Iran. Two Oil tankers were blown up in the Hormuz Gulf and another Iranian Oil tanker was seized by the UK, which will likely be released judging by recent comments.
As a result, WTI crude turned bullish and bounced from the support area above $50 to $60. That big round level at $60 held in the first attempt. Although, after a pullback lower to $56 the buyers returned again and this time they managed to push above the $60 level and break it.
The $60 level turned into support after the break and it kept WTI crude above it throughout last week. Although, a triangle was forming as highs were getting lower and yesterday WTI crude Oil broke below the $60 level. The price reached the 50 SMA (yellow) yesterday on the H4 chart where it found support.
A while ago we saw a jump higher, but the jump stopped right at the $60 level, so it seems like this level has turned into resistance again now. It's dangerous going in either direction now, so we will wait to see if US Oil climbs above $60 again which would make it bullish, or if it stays below $60 and turn bearish.