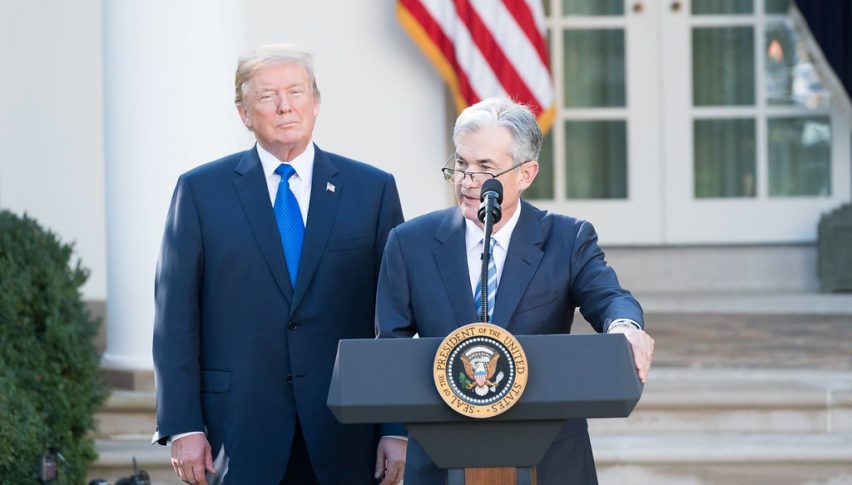 Powell Issues Comments In Paris
Today's U.S. economic calendar featured a speaking engagement by FED Chairman Jerome Powell at a Bank of France engagement. Powell's comments brought the markets no surprises and essentially reinforced the FED's existing position. So far, the Greenback is enjoying the tone and furthering session gains across the majors.
Powell Speaks In Paris
Below are a few highlights from Powell's written statements:
Q2 2019 showed "moderating" U.S. economic growth.

The U.S. manufacturing sector has lagged throughout 2019.

Business investment has "slowed" considerably.

The intermediate-term FED outlook is for U.S. growth to remain solid amid increasing "uncertainties." 
If nothing else, Powell is consistent ― growth is to slow but stay positive and uncertainties are increasing. Today's comments in Paris pretty much echo those of last week's FOMC Minutes and FED Monetary Policy Report.
Gold Extends Daily Pennant Pattern
In a Live Market Update from Monday, we broke down the daily pennant set up in August gold futures. Thus far, August gold remains compressed and the pattern appears ready to add a fifth session.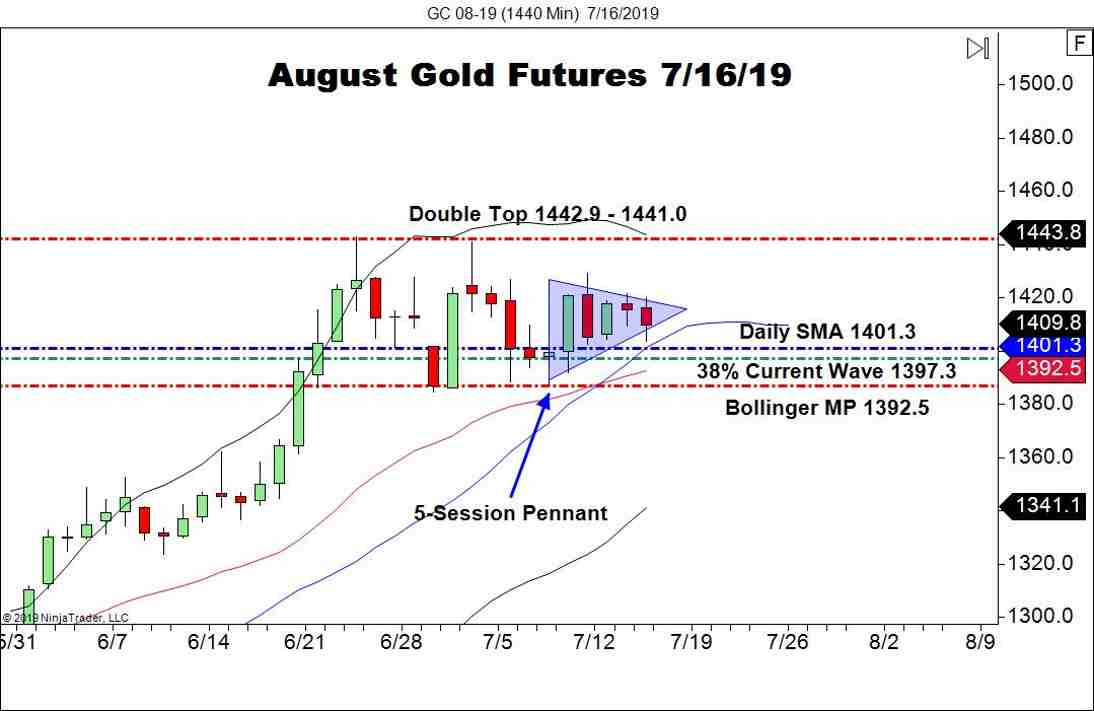 Overview: As of this writing, today's comments from Jerome Powell have yet to drive GOLD directionally. Accordingly, my read on gold will remain bullish until proven otherwise. As long as price holds firm above downside support at the Daily SMA (1401.3) and 38% Current Wave Retracement (1397.3), a visit to 1450.0 is much more probable than a plunge to 1350.0.