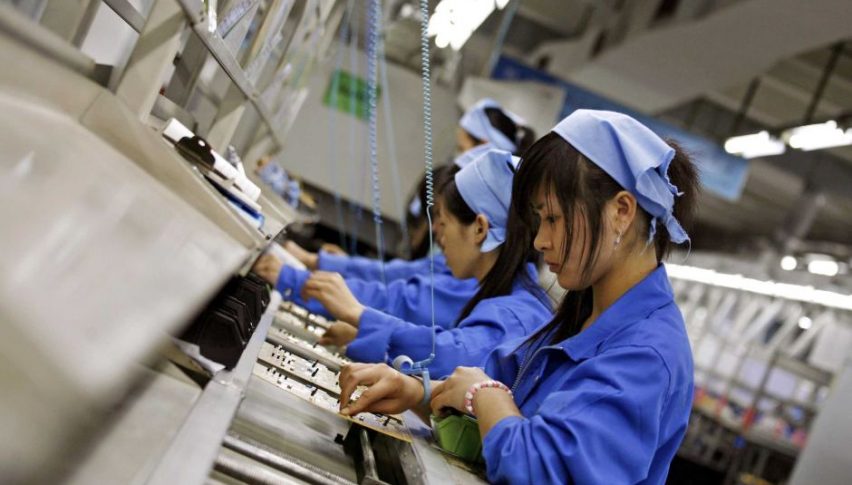 Daily Brief, July 23 – Economic Events Outlook – Dovish Fed & ECB Sentiment Weighs
Posted Tuesday, July 23, 2019 by
Arslan Butt
• 2 min read
On Tuesday, financial markets are expected to keep thin volatility in the wake of the light economic calendar. Most of the economic events due for today are low impact, and these may or may not drive price action in the sideways markets.
Overall, the market continues to price in a weaker dollar and weaker Euro as both the ECB and Fed are highly likely to keep the interest rates low. The US central bank is broadly anticipated to reduce its interest rate target range of 2.25%-2.50% by 25 basis points at a conference ending July 31, but forecasts for a larger 50-basis point cut have faded due to mixed signals from Fed policymakers.
Watchlist – Top Economic Events Today
GBP – CBI Industrial Order Expectations – 10:00 GMT
The Confederation of British Industry (CBI) issues the figure for industrial order expectations. It's typically calculated via survey from UK manufacturers. About 550 manufacturers are asked to rate the relative level of order volume expected during the next 3 months.
The higher level of confidence shows that they are expecting more business activity in the upcoming days. Therefore, they will spend more to purchase raw materials and will hire more people to process it. Ultimately, the UK's economy will grow.
Perhaps, due to the global trade war, economic slowdown or Brexit, the industrial order expectation index dropped to -15 and it's likely to stay in a negative zone at -15 this month. The figure may weigh on Sterling today.
USD- HPI m/m – 13:00 GMT
It's a leading indicator of the housing industry's health because rising house prices attract investors and spur industry activity. The US FHFA (Federal Housing Finance Agency) is due to report the House Price Index (HPI) with a forecast of 0.3% vs. 0.4% growth beforehand.
This figure may have a muted impact on the dollar until and unless it deviates around 0.3/0.4% from the forecast figure.
USD – Existing Home Sales – 14:00 GMT
The National Association of Realtors will be releasing the existing home sales data. It's an annualized number of residential buildings that were sold during the previous month, excluding new construction. It's forecast to be 5.35M vs. 5.34M. The negative forecast can place negative pressure on the US dollar today and vice versa. Let's wait for the actual figure to determine further trends in the dollar.
USD – Richmond Manufacturing Index – 14:00 GMT
Federal Reserve Bank of Richmond releases the figure once in a month. Basically, Richmond Manufacturing is a survey just the UK industrial order expectation mentioned above. It is a survey of about 100 manufacturers in the Richmond area which asks respondents to rate the relative level of business conditions including shipments, new orders, and employment.
The data is expected to be 5 vs. 3 beforehand which is positive for the greenback. Above 0 indicates improving conditions, below indicates worsening conditions. This tends to have a muted impact because there are previously released regional indicators related to manufacturing conditions.
Good luck & have a profitable day today!