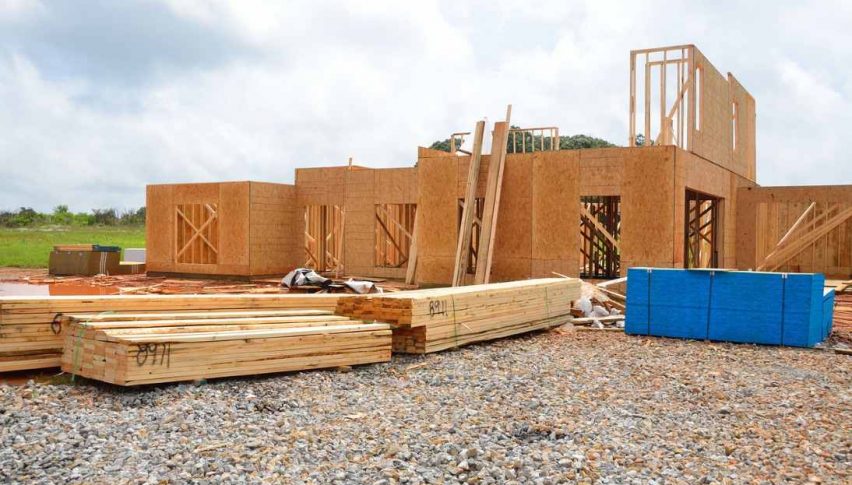 U.S. New Home Sales Tick Up In June
Finally, some good news has hit the American real estate sector. U.S. New Home Sales (June) have come in exceedingly strong on a month-over-month basis. However, equities traders are making an about-face at the data, choosing instead to focus on the testimony of special counsel Robert Mueller and questions surrounding the Trump administration.
For the first hour of trade, the U.S. indices are mixed, led by an 85 point loss in the DJIA DOW. At least for the moment, the 2020 U.S. Presidential election is coming into focus, with collusion, Trump, and Mueller dominating headlines.
New Home Sales Outperform Expectations
Over the past few months, we have watched as the American real estate market has disappointed expectations. Sales have lagged and new construction has struggled to gain footing amid a strong economic growth cycle. This is a bit counterintuitive and an indicator taken by many to signal a forthcoming slowdown. Today's figures have cast doubt on this assertion and brought optimism to real estate:
Event                                                                               Actual     Projections       Previous
New Home Sales (MoM, June)                                    0.646M        0.660M             0.604M
New Home Sales Change (MoM, June)                        7.0%             6.0%                 -8.2%
Overview: While New Home Sales did underperform expectations, the uptick from May was massive ― over 15% in total. It appears as though the availability of low-interest mortgages, as well as low unemployment and industrial growth, have enticed home buyers to take the plunge. Given next week's expected reduction of the Federal Funds Rate by the FOMC, this trend may gain steam through July and September.
On Wall Street, the solid New Home Sales data hasn't been enough to overshadow Mueller's testimony and earnings season. Aerospace giant Boeing has been a key drag on the DJIA, posting a second-quarter loss due to the controversy surrounding its 737 Max aircraft. For now, commodities are gaining traction as equities stumble.