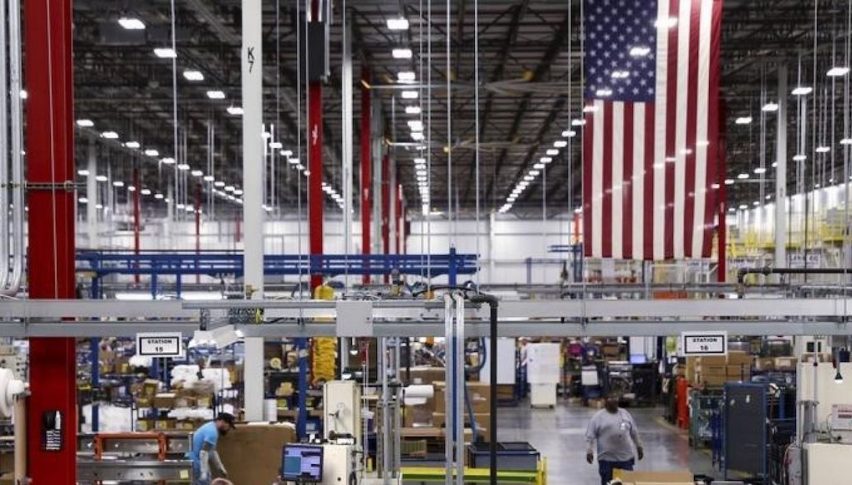 U.S. Q2 GDP Outperforms Expectations
The U.S. indices are trading near flat following release of the U.S. Q2 GDP report. For the first hour of trade, the DJIA DOW (+1), S&P 500 SPX (+13), and NASDAQ (+66) are hovering near scratch. At least through the early going, equities traders are taking a cautious approach to the indices.
During the pre-Wall Street open, the heavily-hyped U.S. Q2 GDP report was released to the public. All in all, the figures came in better than expected. Here is a look at the hard data:
Event                                                             Actual         Projected     Previous
GDP Annualized (Q2)                                    2.1%               1.8%                3.1%
GDP Price Index (Q2)                                    2.5%               1.9%                0.4%
Consumption Expenditures Prices (Q2)    2.3%               0.6%                0.4%
This group of figures puts the FED in an awkward position going into next Wednesday's rate announcement. For the past month, all we have heard about is that global "crosscurrents" are boosting uncertainty and threatening future growth prospects. Well, U.S. Q2 GDP has beaten expectations and the prices of goods/services are increasing. Both of these items undermine the FED's stance on lagging inflation and economic slowdown; are there still valid reasons for a preventative rate cut?
Greenback Rallies Following U.S. Q2 GDP Report
For now, currency players are betting that the newly dovish FED policy will be short-lived, at best. September USD Index futures have posted fresh yearly highs, fueled by the positive U.S. Q2 GDP report.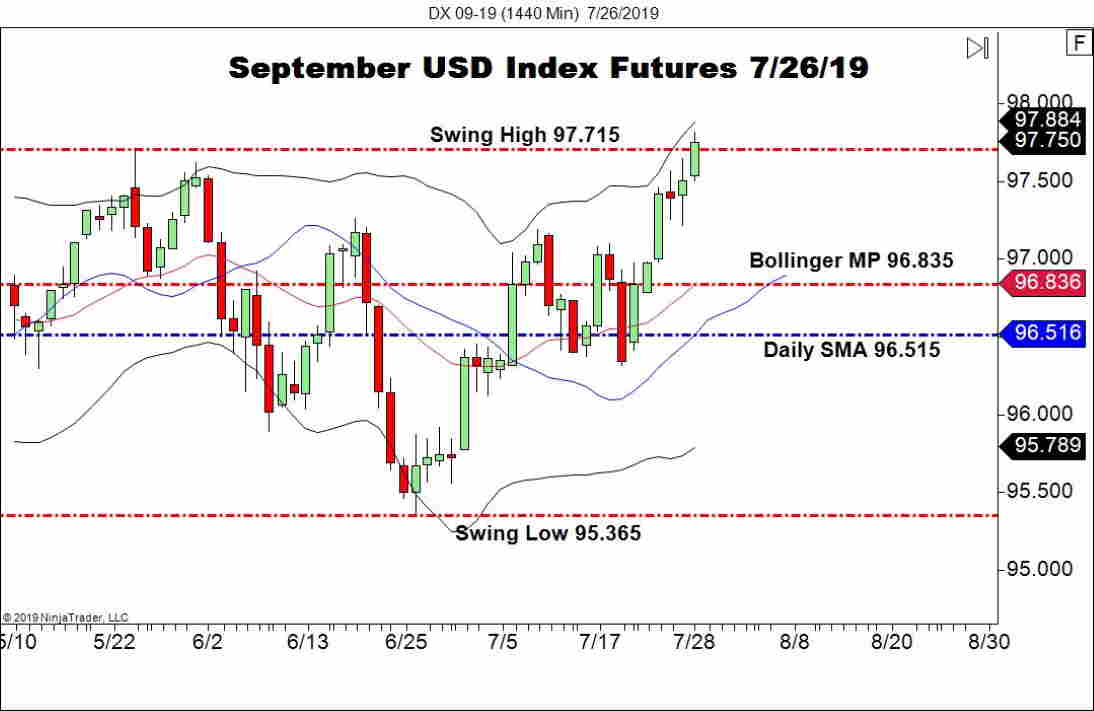 Overview: At this point, it is anyone's guess which way the USD will be headed at this time next week. Conventional wisdom tells us that quantitative easing encourages bearish action in the Greenback ― for now, USD Index futures are painting a much different picture.