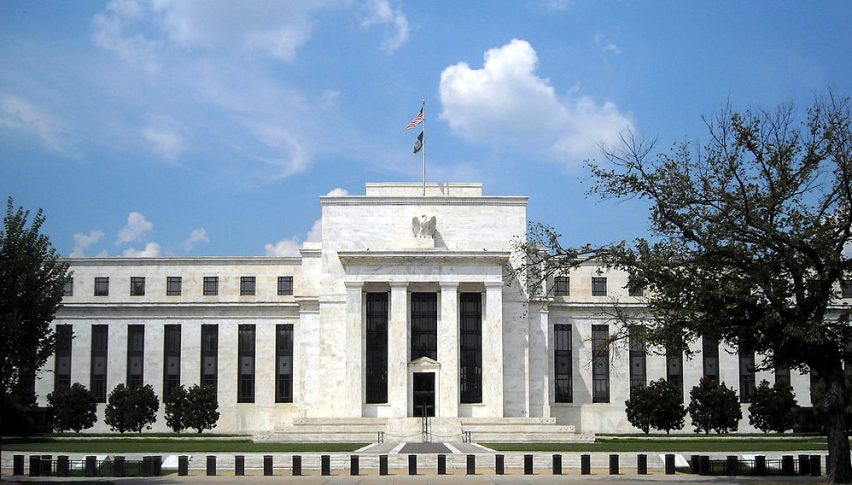 USD Index Futures Post Yearly Highs
Wednesday marks the much-anticipated July meeting of the U.S. Federal Reserve (FED). It will be the most-watched economic event in recent history, as the debate swirls around assumed rate cuts. If the Jerome Powell led FOMC decides to reduce the Federal Funds Rate, it will be the first time since 2008. It is an understatement, but if the FED does slash rates, the Greenback and USD Index will be impacted significantly.
So, what are the chances of a Wednesday rate cut? As always, the CME FEDWatch Index is the go-to barometer in this area:
Odds of a ¼ point cut: 78.6%

Odds of a ½ point cut: 21.4%

Odds of rates remaining unchanged:

0%!
Although a 31 July reduction is a foregone conclusion, the waters become muddied for the September and October meetings. Odds of further cuts range from 50/50 to 60/40, depending upon the depth of the reduction.
September USD Index Futures Post Yearly Highs
No matter what the FED is planning, investors are keen on the USD Index. For the September futures contract, rates posted yearly highs on Friday, challenging the vaunted 98.000 handle.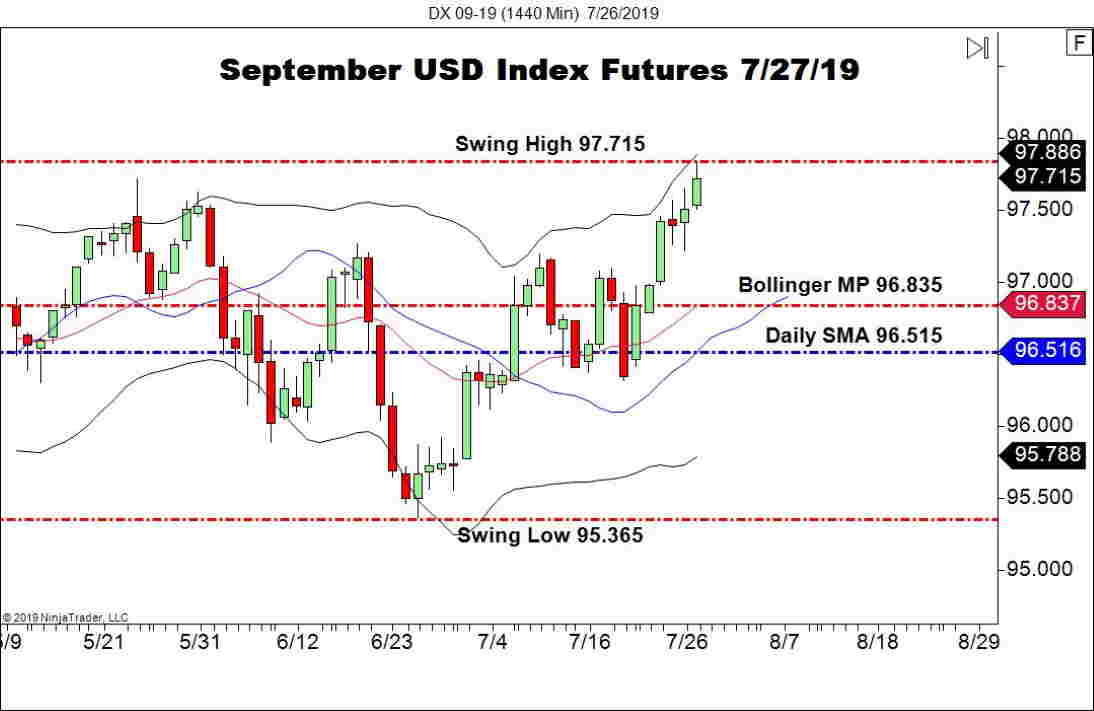 Overview: At this point, it appears that the Greenback is the dog with the least flees. Brexit uncertainty, an overtly dovish ECB, and systemic global economic concerns have many investors fleeing to the dollar. While the FED is getting ready to ease policy, the USD Index is on the march north ― go figure.
In any event, this week will feature an abundance of action on the forex. If you are going to trade, it will pay to stay on your toes. Be sure to stay tuned to FX Leaders for trade ideas, signals, and real-time analysis ahead of what is sure to be a historic FED Week.