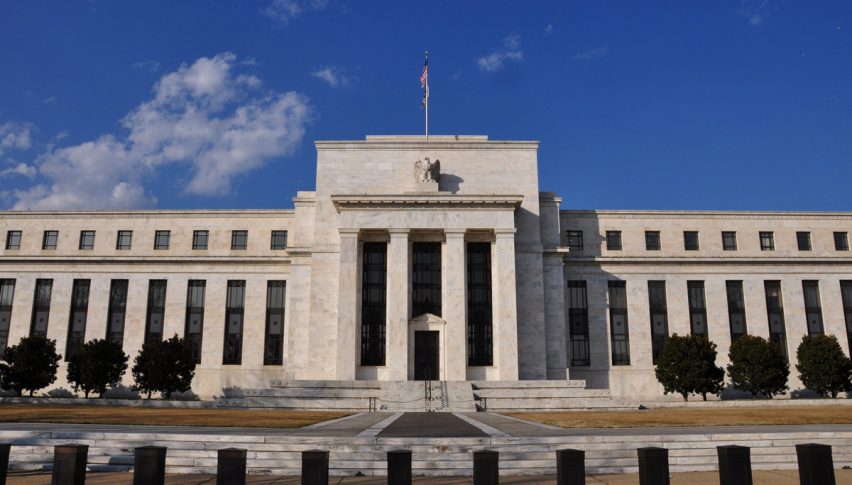 U.S. Treasury Yields Rally At Auction
Today's U.S. economic calendar has been limited, featuring no scheduled market-moving events. However, an auction of short-term U.S. Treasury T-Bills did take place a while ago. Yields unexpectedly increased, rising on the 3 and 6-Month issues. This result comes as a bit of a surprise, as the recent trend in U.S. government debt has been bearish.
U.S. Treasury Auction Features Growing Yields
It appears that institutional capital is optimistic about the debt market ahead of Wednesday's FED Interest Rate Announcement. Here is a quick look at today's data:
Event                                     Actual      Previous
3-Month T-Bills                     2.07%         2.04%
6-Month T-Bills                     2.035%      2.010%
In addition to the Treasury auctions, the Dallas FED Manufacturing Business Index (July) came in lower than expected at -6.3. While this figure is on the disappointing side, it is still an improvement over June's figures (-12.1) and does suggest that economic conditions did strengthen month-over-month.
September USD Index Futures Drive Toward 98.000
The USD Index continues to show strength and is approaching the 98.000 handle. If we see a positive close this afternoon, it will mark the sixth winning session in the last seven.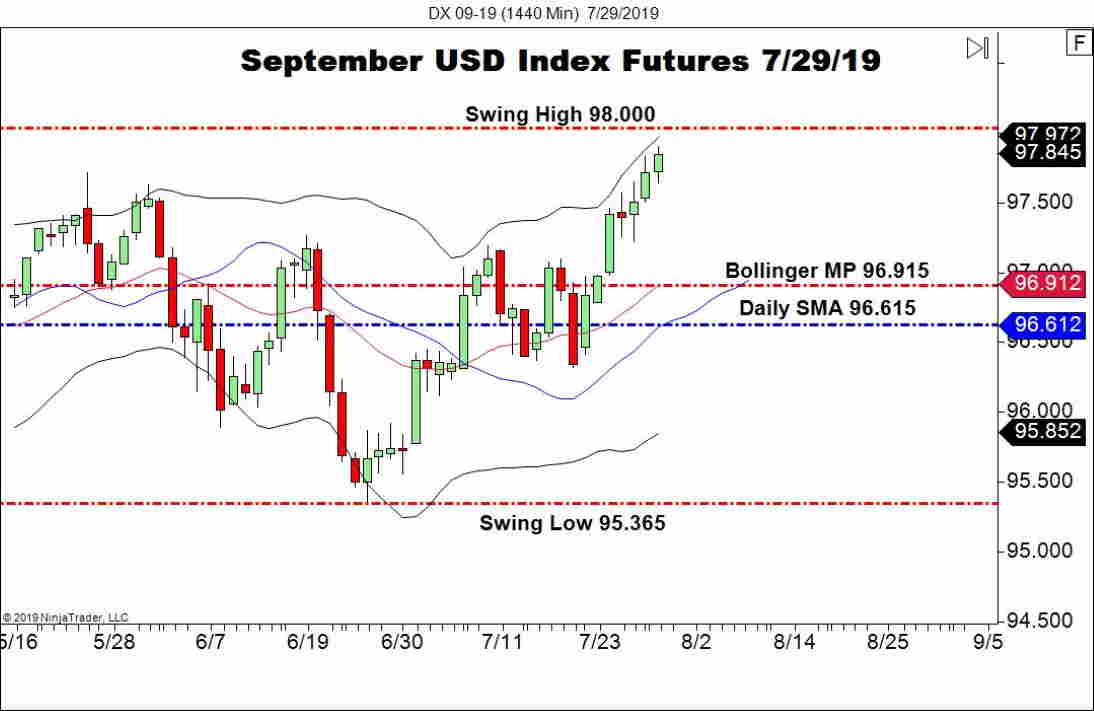 Overview: For September USD Index futures, the rally is on and new yearly highs are being made seemingly every day. This price action is a bit counterintuitive, as FED rate cuts typically lead to a devalued Greenback. 
Unfortunately for USD bears, conventional wisdom is not proving true as Treasury yields and the dollar are on the march north. Barring any big surprises at Wednesday's FOMC Meeting, September USD Index futures are very likely to test the waters above 98.000 by week's end.