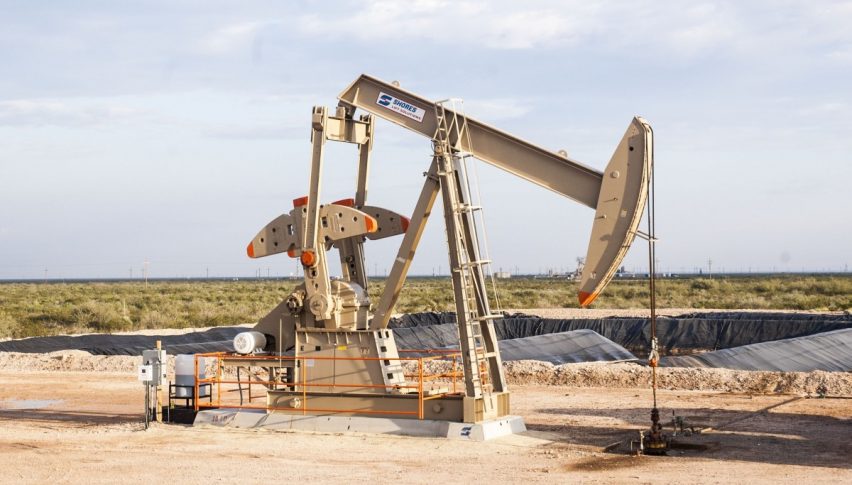 EIA Reports 8.49 Million Barrel Draw
The weekly crude oil inventory reports are in and they are exceedingly negative. Both the API and EIA stocks numbers lagged, suggesting that seasonal demand trends remain valid. In addition, the figures suggest that reduced North American production is cutting into supplies-on-hand significantly. The result has been a 24-hour rally above $58.00 for September WTI crude oil futures.
EIA Report Caps This Week's Inventory Cycle
A bit earlier today, the EIA report came across newswires, concluding the weekly crude oil inventory cycle. Here is a quick look at the hard data:
Event                                    Actual      Projected    Previous
API Crude Oil Stocks          -6.024M           NA          -10.961
EIA Crude Oil Stocks          -8.496M     -2.588M     -10.835M
While this group of figures is a vast improvement over those of last week, they are still very negative. North American supplies have decreased substantially in July, in concert with seasonality. However, U.S./Canada output has also slipped, as indicated by the steady drop in active drill rigs. 
All in all, large draws on supply coupled with concerns over future production should be driving WTI decidedly north. This has yet to be the case, at least since today's EIA release.
September WTI Crude Holds Firm Above $58.00
Tuesday afternoon brought a decent run in September WTI, with the market rallying north of the $58.00 handle. By comparison, Wednesday has been a bit of a letdown, especially considering the negative EIA figures.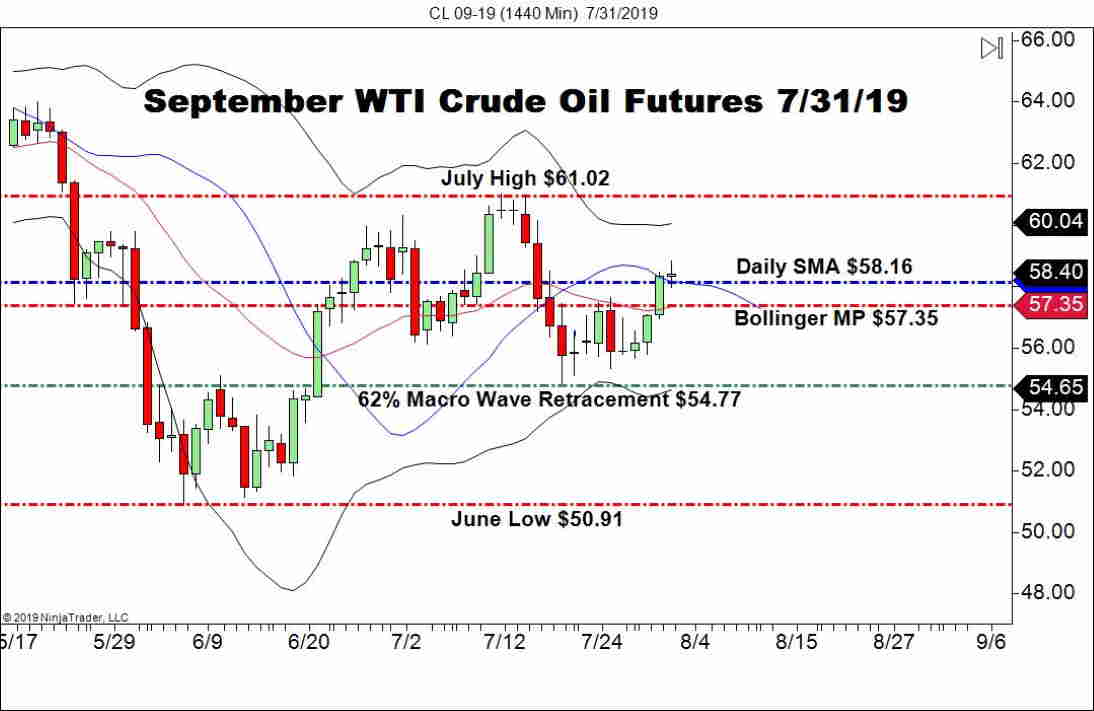 Here are two levels to watch going into the pending FED announcements:
Resistance(1): July High, $61.02

Support(1): Daily SMA, $58.16
Overview: While WTI is currently in a holding pattern, don't let the muted price action lull you to sleep. The forthcoming FED announcement has the potential to drive prices directionally very quickly. 
At press time (1:00 PM EST), September WTI is holding firm above daily support. The technical read on this market is bullish, but the bidding has been limited following the EIA report. In my view, this market is inherently weak, making holding longs risky. The best course of action may be to sit this one out until the dust clears after the FED speaks at 2:00 PM EST.