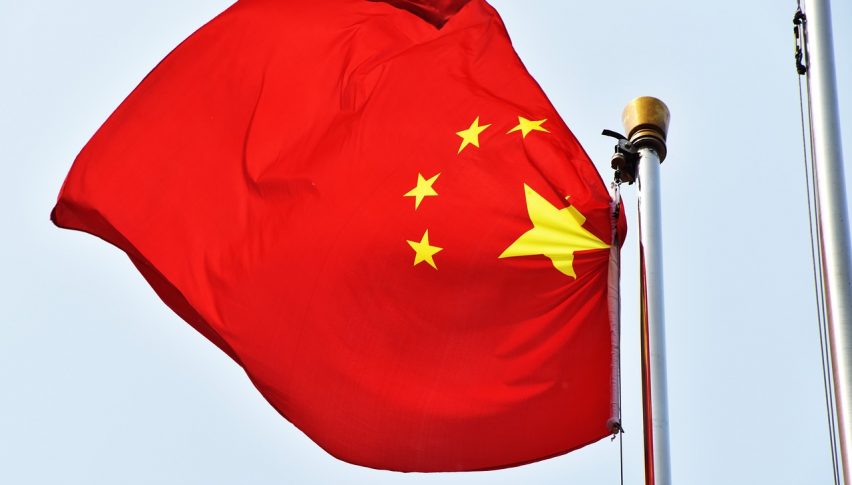 Caixin Manufacturing PMI for July Jumps : AUD Up
Posted Thursday, August 1, 2019 by
Rowan Crosby
• 1 min read
The Caixin Manufacturing PMI for July has come in at 49.9 vs 49.6, which is a positive development.
On the back of yesterday's release, there was a bit of a positive lead, but it seems we have jumped here a little and the AUD/USD has also popped higher.
Chinese data has been relatively weak of recent times with manufacturing, in particular, a little bit of a worry. There, of course, has been the impact of the US-China trade war and the tariffs weighing on demand to some degree. As we know, the manufacturers have been able to wear a fair bit of the cost up until this point. But in time they simply won't be able to.
We have also heard speculation this week, that the Chinese authorities are even simply looking to wait it out and hope the Trump loses the next election in 2020. That would see them trying to stall the process. Either way, this is a negative for the manufacturers in the short term.
The Aussie is actually liking the looks of the data at the moment after it, of course, got hit pretty hard yesterday. So far we have ticked higher a few pips to be green on the day. We are now back testing 0.6850.
After the FOMC, Price really fell away and in reality, price has tumbled all the way from 0.7000+ in a short space of time. Now, this data today, won't be enough to save the Aussie, but it might help stop the bleeding for the bulls.
I would still keep a short bias here and will be looking for the 0.6900 at the very least to provide strong resistance, if not 0.6950 where we currently sit.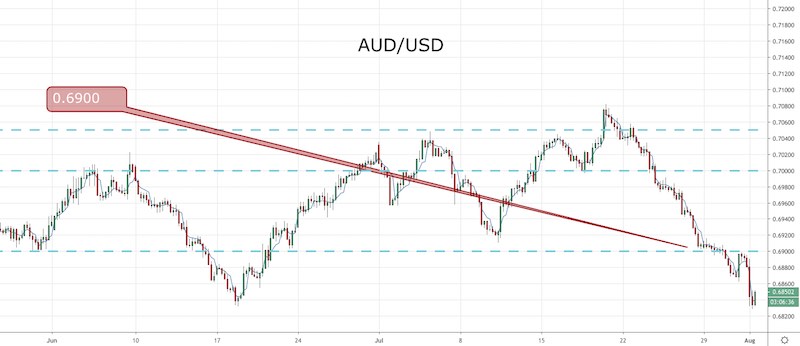 AUD/USD has been making strong gains this week, with the RBA helping the bullish case, but buyers are facing the 200 daily SMA now
8 hours ago