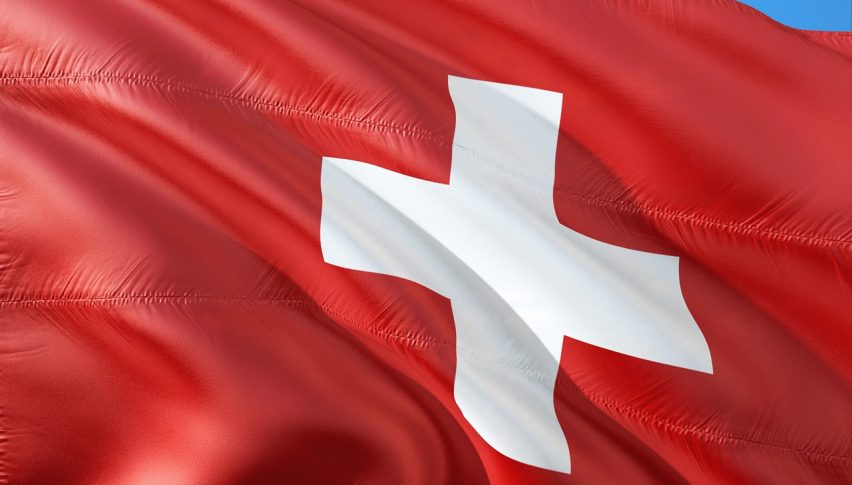 Key Levels For The USD/CHF
Today has been a bit of a rollercoaster for the Greenback. An early-session rally has given way to weakness, with values off intraday highs across the majors. One prime example of this phenomenon is the USD/CHF. Rates are falling and appear poised to close on a negative note. This afternoon's post-FED forex close may prove to be a challenging one for the U.S. dollar.
The next 24 hours are going to be pivotal for the Swissy. Switzerland's CPI (July) is due out during the overnight and U.S. Non-Farm Payrolls is scheduled for Friday's pre-market hours. Swiss CPI (July) is expected to fall on a monthly (-0.3%) and yearly (0.5%) basis, while U.S. NFP is projected to fall by 60,000 jobs. If there are any surprises in these areas, the USD/CHF will test either 1.0000 or .9900.
Key Levels For The USD/CHF
For the USD/CHF, rates are very likely to consolidate in the .9900-1.0000 area for the near future. Given the recent strength of the USD, a moderate retracement may bring a buying opportunity into play sooner rather than later.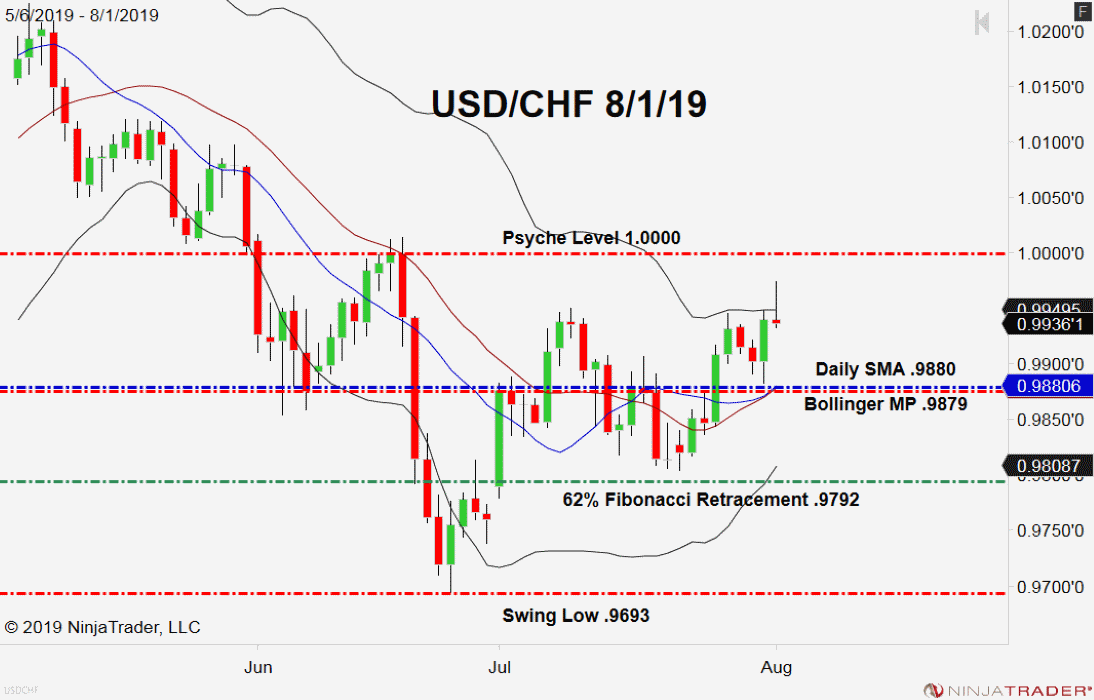 Here are the levels to watch for the Swissy:
Resistance(1): Psyche Level, 1.0000

Support(1): Daily SMA, .9880

Support(2): Bollinger MP, .9879
Bottom Line: With a bit of luck, the coming news cycle will spike the action in the USD/CHF. If so, a buy from downside support is a viable trading opportunity. Until Friday's closing bell, I will have buy orders in queue from .9889. With an initial stop at .9873, this trade produces 32 pips on a 1:2 risk vs reward management plan.
USD/CHF is testing the previous support above 0.91 after the GDP report released earlier this morning from Switzerland
6 days ago