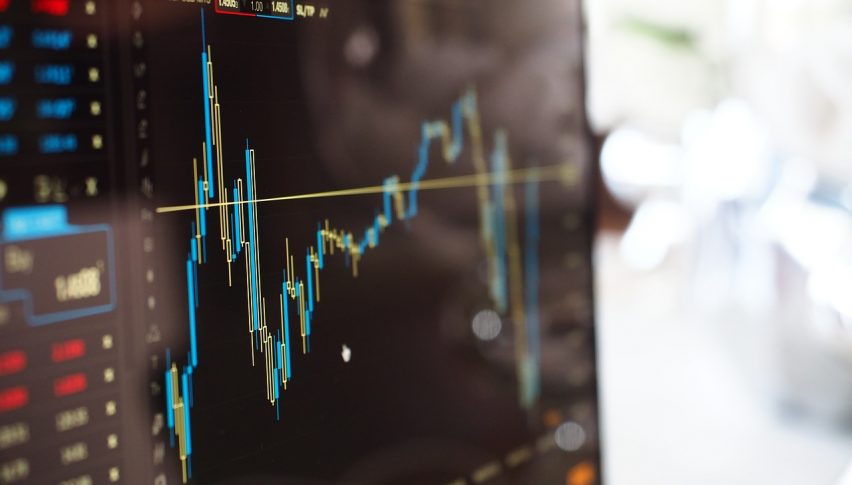 USD/CAD Rotates Between Technicals
The USD/CAD has been alive over the past four days, trading between two key long-term support and resistance levels. An active FED, trade-war strife, and a trending WTI crude oil market have been the primary catalysts behind the action. At press time (12:30 PM EST), rates are testing the upper end of the range above the 1.3250 price point.
It is a pretty good bet that the USD/CAD is due to see even more action in the coming 24 hours. Release of the API and EIA crude oil stocks reports, as well as Canada's Ivey Purchasing Managers Index (July), are all capable of sending the Loonie directional in the short-term.
On Friday, the Canadian Unemployment Rate (July) will take center stage, driving participation to the USD/CAD. For now, analysts are calling for little or no change, with rates holding firm at 5.5%. Given the lagging WTI crude oil prices, this figure is primed to disappoint expectations. Stay tuned for more on Canadian Unemployment as we drive later into the trading week.
USD/CAD: Technical Outlook
Today has brought some bullish action to the USD/CAD as the Greenback is posting solid gains against the Loonie. Lagging crude oil prices are the lead underpinning, with WTI trading below $55.00 for a majority of the session.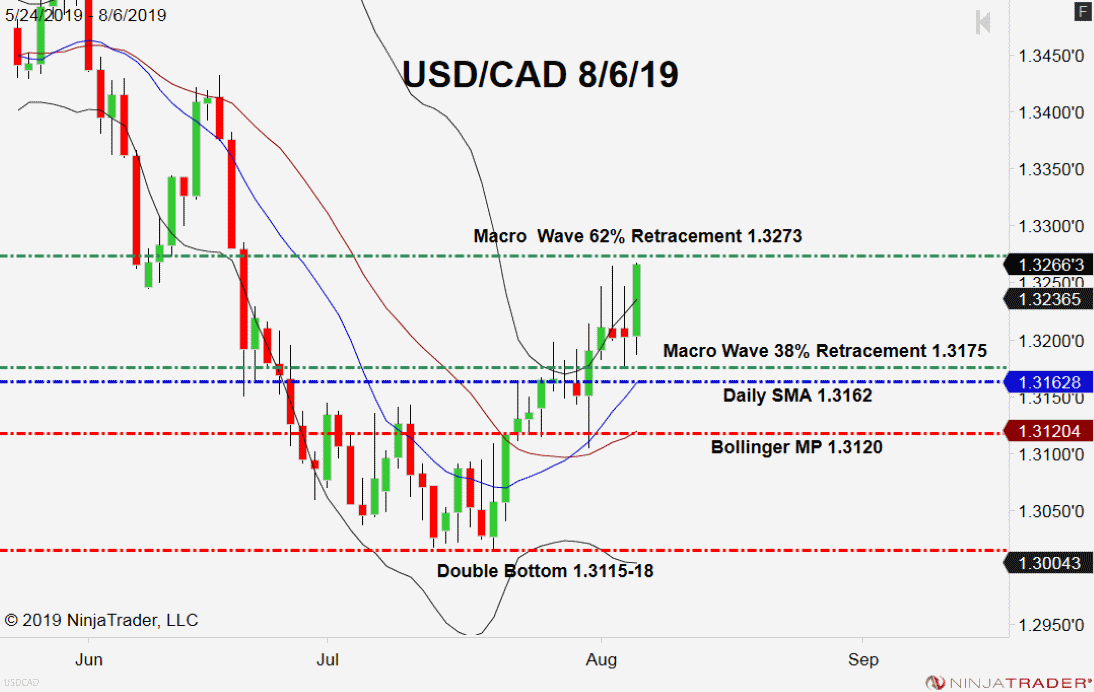 Here are the two support and resistance levels to watch for the near future:
Resistance(1): Macro Wave 62% Retracement, 1.3273

Support(1): Macro Wave 38% Retracement, 1.3175
Overview: For the second time in three sessions, bidders have sent the USD/CAD to a proximity test of the Macro Wave 62% Retracement (1.3273). Thus far, this level has stood tall as topside resistance. However, if it does give way, then a run at the highs of early June may develop relatively quickly.
Crude Oil has been bearish for more than a year, but this week we saw a decent reversal higher on higher Caixin manufacturing
2 days ago