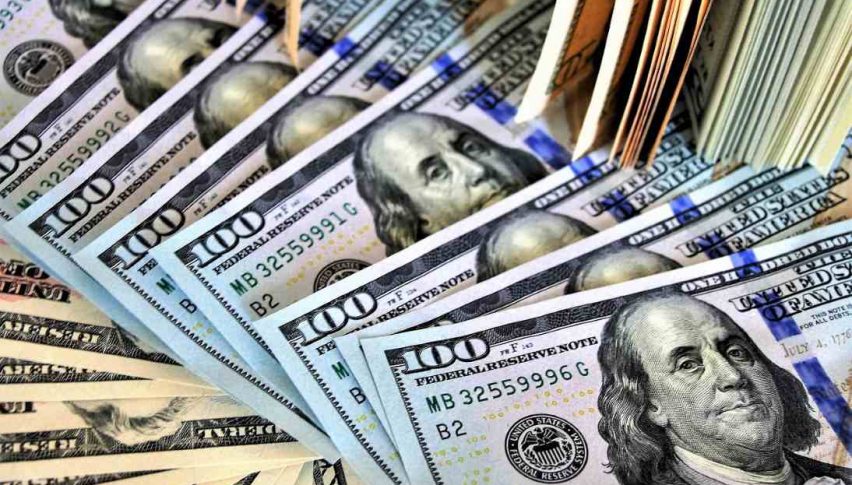 10-Year Note Falls, USD/CHF Rejects .9700
In a surprise selloff yesterday, yields for the benchmark U.S. 10-Year Note plunged beneath 2.0%. The move took the 10-Year Note to its lowest levels since 2011 and didn't do much for investor confidence in the Greenback. However, the USD has hung in there vs the majors, specifically against the Swiss franc. While the safe-havens have shown strength this week, the USD/CHF appears to have found at least a short-term bottom at .9700.
10-Year Note Tumbles Below 2%
U.S. Treasury yields are in a tailspin as bond prices continue to rise in response to recent trade war uncertainty. Short-term issues the 3 and 6-Month T-bills fell dramatically on Monday, while the 3 and 10-Year T-Bonds followed suit later in the week. Here is a quick look at Wednesday afternoon's 10-Year Note Auction:
Event                                                Actual     Previous
U.S. 10-Year T-Bond Auction        1.670%       2.064%
In addition to 10-Year yields falling to decade lows, the 30-Year bond fell very close to all-time lows. Today has brought a bit of a rebound in the trade of U.S. government bonds, with the U.S. 10-Year Note rallying to 1.765% on the open market.
No doubt about it, investors are spooked at the possibility of an all-out U.S./China currency war. Projected FED rate-cuts are being priced aggressively across the markets and have benefitted safe-havens. The Swiss franc has been no exception, as shown by a nearly 200 pip weekly selloff in the USD/CHF.
Has The USD/CHF Bottomed Out At .9700?
Wednesday brought a test and rejection of June's Low (.9693) in the USD/CHF. For now, rates are consolidating around the .9750 handle.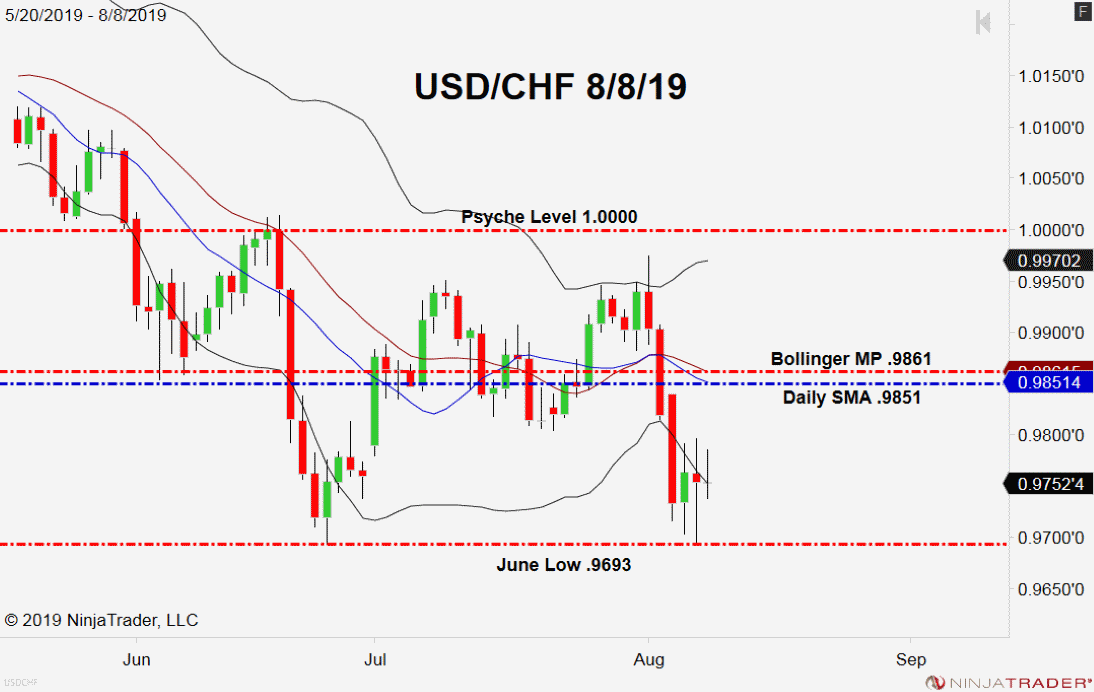 Overview: With no primary market movers scheduled until later next week, the USD/CHF may very well continue its consolidation phase near .9750. Nonetheless, the key support level in this market will continue to be the .9700 handle. Price has rejected this area twice ― until proven otherwise, it is a viable bottom for this pair.
Consumer inflation CPI started increasing again last month, while USD/CHF is facing the 100 daily SMA as resistance above
1 day ago