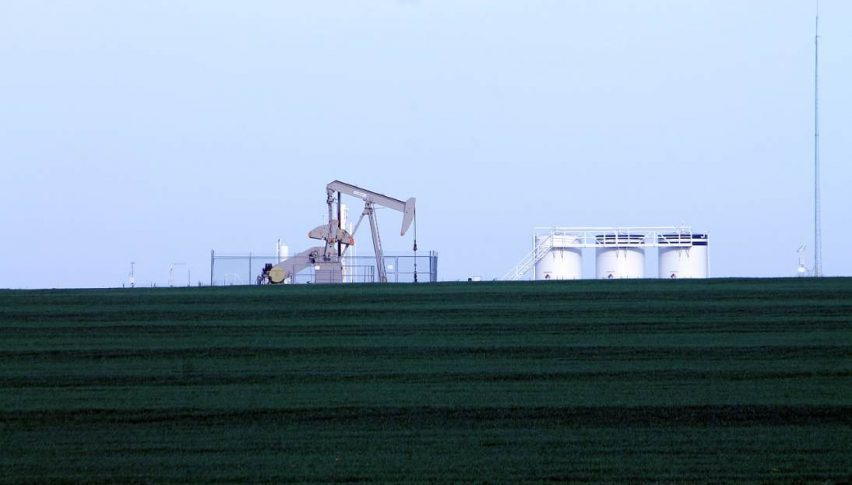 WTI Crude Drives Toward $55.00
September WTI crude oil is in the process of closing the week on a high note, rallying just short of $55.00. Bidders have stepped up to the plate over the past 48 hours, producing a post-inventories bounce from June's low. Is this the last gasp for WTI in 2019, or the beginning of a late-summer rally to $60.00+?
A few minutes ago, this week's installation of the Baker-Hughes Rig Count was released to the public. It has been no secret that North American rigs are way down since the beginning of the year. Today's numbers furthered the downtrend, showing 764 rigs, off 6 from last week's 770 figure.
WTI Crude Oil Back On The Doorstep Of $55.00
Wednesday's surprise build in the EIA Crude Oil Stocks report sent WTI plummeting. In the days since, bargain hunters have come alive in this market.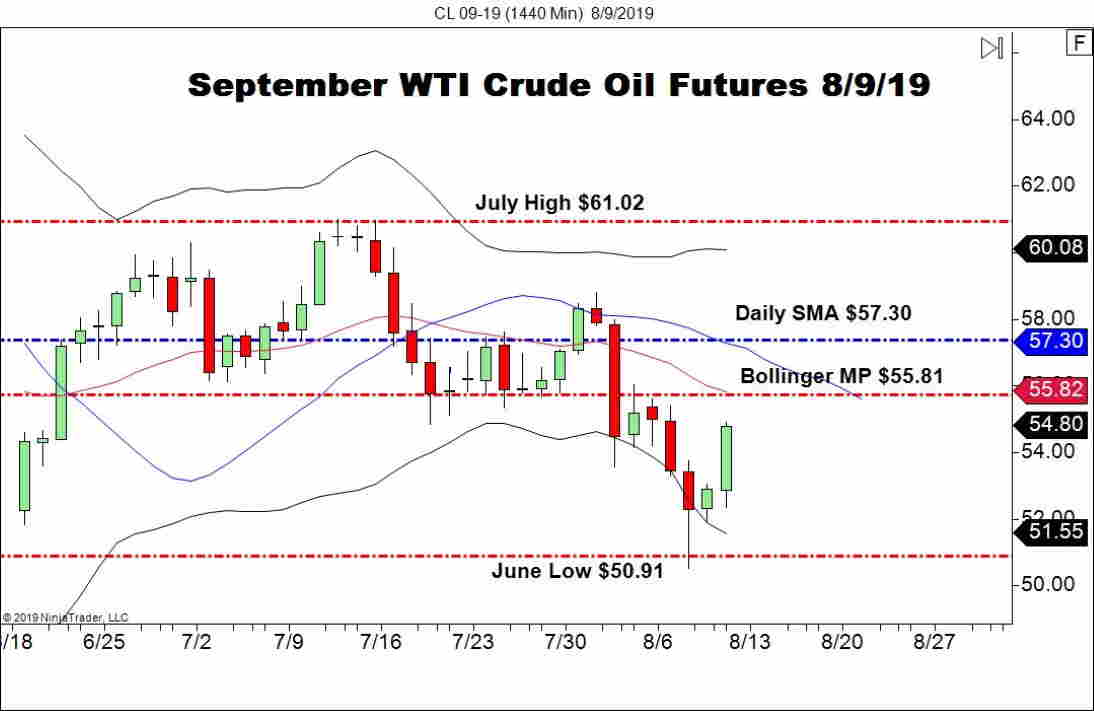 Here are a few levels to be aware of as the trading week draws to a close:
Resistance(1): Bollinger MP, $55.81

Two-Way Catalyst: $55.00

Support(1): $57.30
Overview: It is tough to build a case for holding a long-term bullish view toward WTI crude oil. With central banks around the globe cutting interest rates in anticipation of economic strife, future demand levels appear bleak. Given the weakness WTI crude has shown over the past 90 days, who is going long ahead of the fall season?
At press time (1:30 PM EST), news of U.S. President Trump possibly canceling September's negotiations with China is hitting the wires. U.S. stocks are taking the reports hard, with the DJIA falling by triple-digits. While far from a definitive statement, any escalation in trade war tensions is sure to hurt WTI crude.