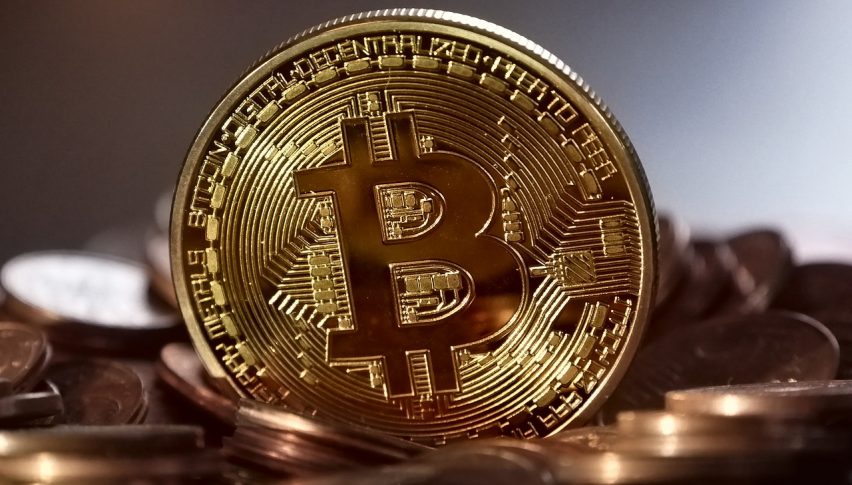 Bitcoin Tumbles To $10,000
Posted Thursday, August 15, 2019 by
Rowan Crosby
• 2 min read
Another day and another fall for Bitcoin as the sellers continue to pile into the world's leading cryptocurrency.
It was only yesterday that I felt we could very well have a test of the key $10,000 level, but I didn't think it would come so quickly.
Clearly, the sellers are in control and when we have a key level like $10,000, price does always seem to gt 'sucked' towards is.
That said, there are a few interesting things going on in the world that could be pushing BTC around. There have always been questions around Bitcoin as to what role it plays as a safe haven asset. While I would suggest it is a bit of a stretch to classify it as a risk-off play at all, it has been interesting to watch it trade during the recent volatility.
The big story of recent weeks has been the Yuan devaluation by China as the trade wars began to reignite. When that happened, we saw a big jump in BTC and a move above $12,000. That was really the peak of the risk-off trade on the back of the trade wars.
However, yesterday would have been another good opportunity for Bitcoin buyers to come out as we saw broad-based selling of risk assets as the yield curve inverted. However, BTC continued its fall.
This time there was a fundamental driver. As we noted yesterday, Barlay's ended its relationship with leading crypto exchange Coinbase. In what was a bit of a slap in the face for the industry. As such, there was no rally on the cards.
So at the moment, I am still far more focused on the Bitcoin technicals. I suspect this $10,000 will be tested but hold. I am not overly bullish on Bitcoin at all, but I like to play the contrarian and be trying to buy when things look weak.
Trade Idea: My trade at the moment would be to wait for a genuine test of $10,000 and if it drops that level, reclaims it and holds – then that would be my conservative buy signal.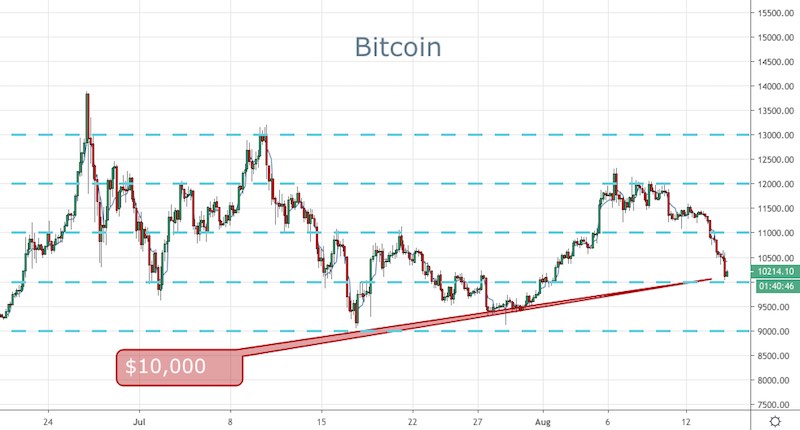 Yesterday the CPI numbers from European countries showed a slowdown, so today's headline Eurozone inflation numbers should be soft as well
4 days ago