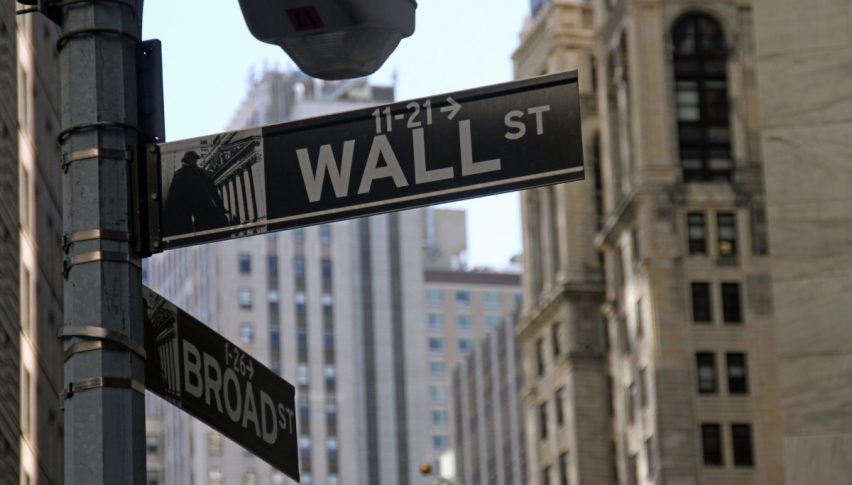 U.S. Indices Open Week Strong
The third trading week of August is in full swing and the U.S. indices are firmly in the green. Opening gains by the DJIA DOW (+325), S&P 500 SPX (+35), and NASDAQ (+115) are the early story for Monday's trade. With a wide-open economic calendar for today's American session, we may be in for a steady grind north until the closing bell.
Today's uptick in the U.S. indices may be largely attributed to shifting sentiment toward trade and potential economic growth. Tweets from U.S. President Trump on Sunday suggested that talks with China are progressing and more tax incentives are in the works. For a dull Monday economic calendar, these items appear to be driving gains in the major U.S. indices.
U.S. Indices On The Bull, S&P 500 Extends Streak
The past three sessions have been solid for September E-mini S&P 500 futures. Values are driving toward 2950.00 as the bearish pressure from last Wednesday has subsided.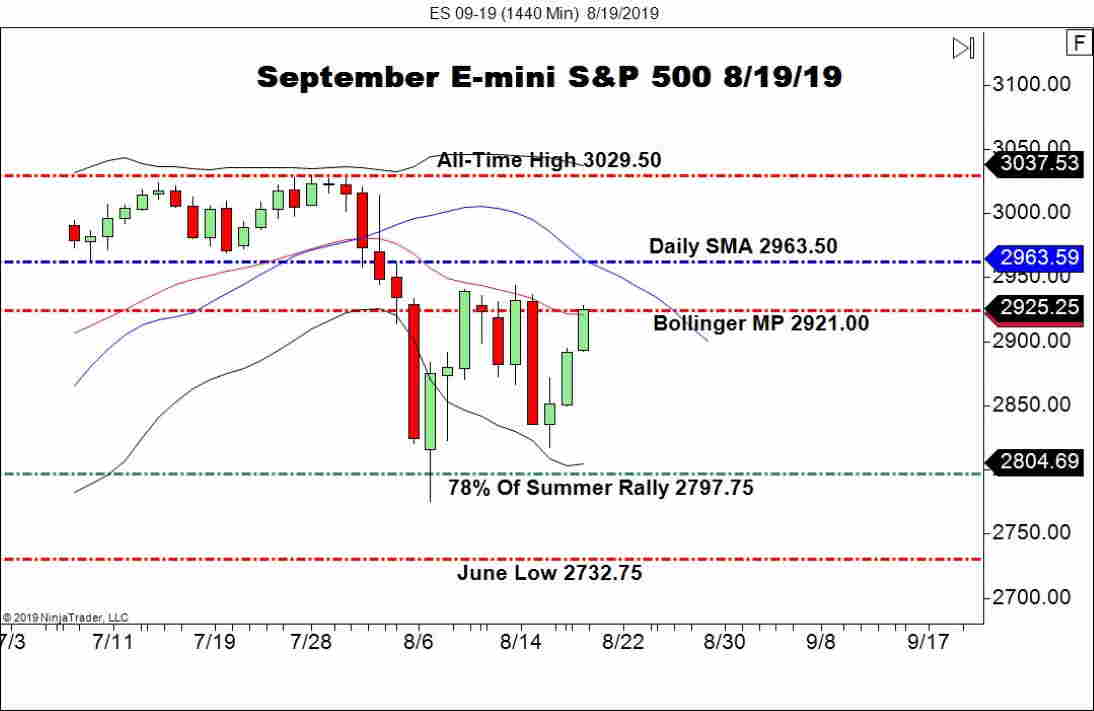 Here are two levels to watch for the September E-mini S&Ps during the remainder of the session:
Resistance(1): Bollinger MP, 2921.00

Resistance(2): Daily SMA, 2963.50
Overview: Today is going to be pivotal for the S&P 500, as well as the U.S. indices. Given the lack of economic events, the action will likely be a product of market sentiment itself, not technicals or news. 
In all likelihood, the S&P 500 will grind north fueled by weekend optimism toward global growth. In the event we see a close above the 2925.00 quarter-handle, a mid-to-late week run at 3000.00 may be in the cards.
Stock markets are looking very bearish today, with bank shares leading the way down as the fears resurface again
1 month ago
Safe havens such as Gold and the JPY have been taking advantage of the financial troubles with the ban king system and lower FED rate odds
3 months ago