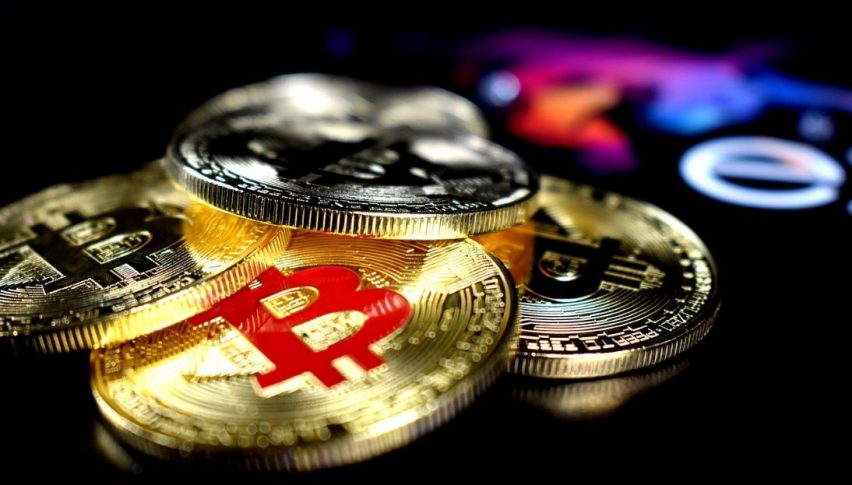 $10,000 Still The Key For Bitcoin
From a purely technical standpoint, there are few numbers more important in any market than $10,000 is to Bitcoin. Values seem to oscillate above and below this level with regularity, having done so repeatedly over the past month. Is $10,000 a long-term area of fair value for BTC?
Accurately addressing this question is near-impossible in the long run. But, for now, the answer must be a resounding yes. Bargain hunters have repeatedly stepped in beneath $10,000 and bid prices back above the key level. The past week has brought another example of this phenomenon, with BTC trading in a range between $9,550 and $10,900 on the cash markets. For all intents and purposes, Bitcoin has entered a consolidation phase in the vicinity of $10,000.
$10,000 Is The Key Level For Bitcoin
Given its proximity to $10K, Bitcoin has shown relative stability over the past week. Heavy two-way action has prompted a modest 0.87% loss, largely a break-even seven days.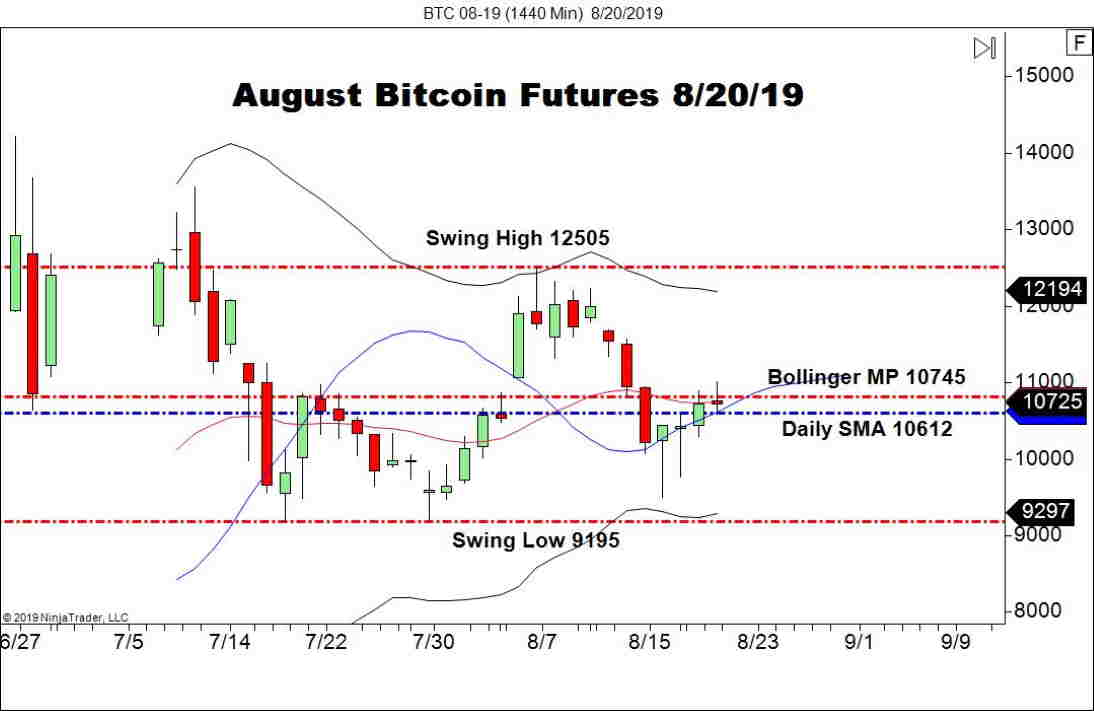 The outlook for August BTC futures pretty much mirrors the activity on the cash markets. Action is tight, in a holding pattern near $10K. However, price has broken above the Daily SMA, suggesting that a slight bullish bias is warranted.
Overview: August has been a quiet month for cryptocurrency news and has ushered in a period of calm. One story worth reporting is the recent Financial Industry Regulatory Authority (FINRA) approval of IOI Capital and Markets to run a U.S.-based digital securities trading platform. While the move is not a blockbuster, it does suggest that FINRA is receptive to cryptocurrency expansion given the right conditions.
Perhaps IOI Capital's FINRA green light is the beginning of an uptrend in the U.S. mainstream adoption of the crypto-services industry. If so, the upside may grow even higher for Bitcoin as well as the entire asset class.