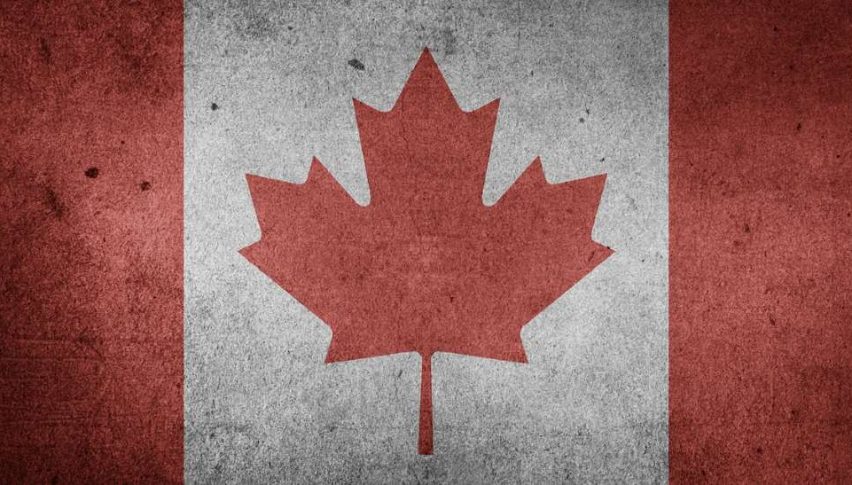 Daily Double Top Checks USD/CAD Rally
The USD/CAD is once again on the bull, ignoring Wednesday's pending FOMC Minutes report. Rates are in the green by a small margin, rallying above the 1.3325 level. For the time being, it appears traders are favoring the Greenback over the Loonie, prompting a test of an important Double Top pattern on the daily chart.
Today has brought another vacant economic calendar, but there were a few smaller releases during the U.S. pre-market hours. Aside from the uptick in the Redbook Index we covered earlier, Canadian Manufacturing Shipments (MoM, June) came in at -1.2%. This figure beat expectations (-1.7%) but fell dramatically from May's numbers (1.6%). 
USD/CAD: Technical Outlook
In a Live Market Update from yesterday, I issued a sell recommendation for the USD/CAD from just beneath the daily Double Top pattern. The play was a success, gaining 25 pips on a retracement towards 1.3300.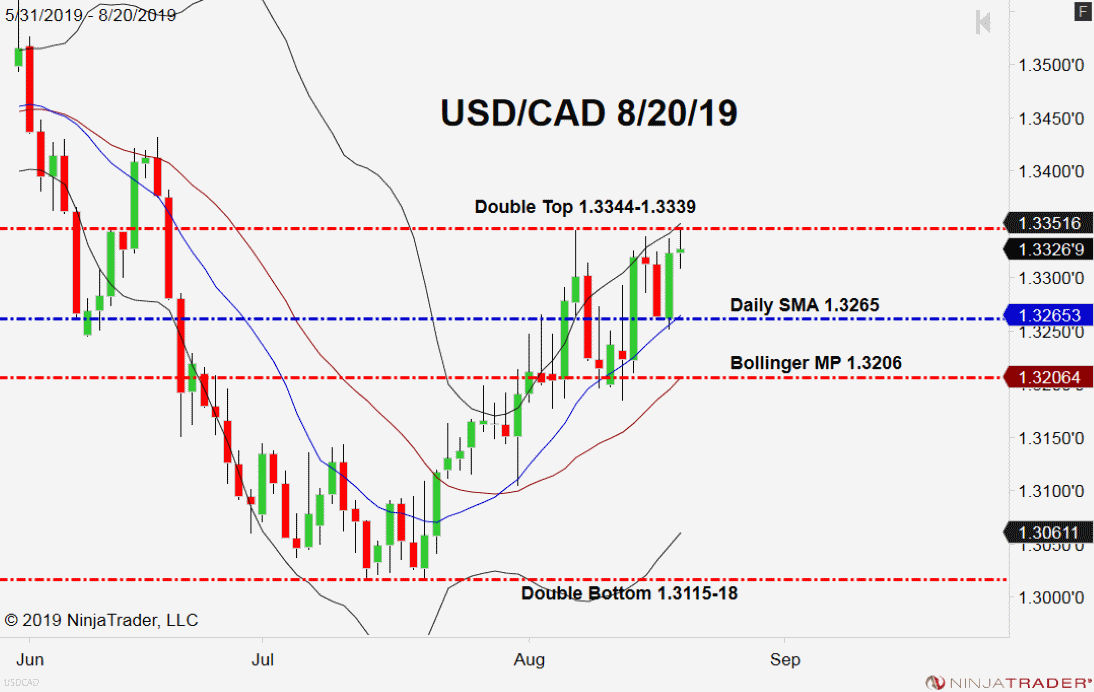 The current technical outlook for the USD/CAD is pretty simple: if the Double Top pattern is taken out, then we are likely in for rapid bullish break toward 1.3400-1.3450. Given the coming FOMC Minutes and weekly crude oil inventory cycle, this is a very possible scenario. 
Overview: For the USD/CAD, the current dynamic appears to be all about WTI crude and international trade. With WTI having likely already put in 2019's yearly top, and with no resolution to the U.S./China trade war in sight, the Canadian dollar is limping. Given these two fundamentals, rates of the USD/CAD have a good chance of heading north over the intermediate-term.