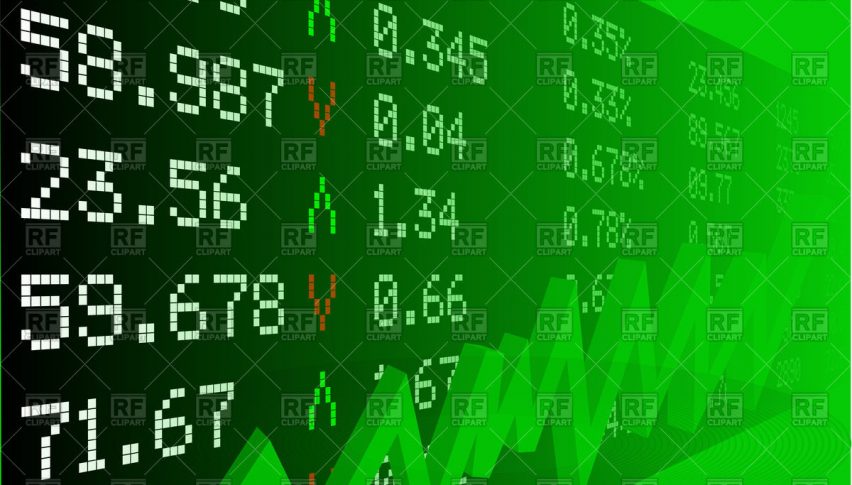 U.S. Markets Rebound On Weekly Open
Following the weekend G7 Summit, Monday's open has been a strong one for the U.S. markets. During the first 30-minutes of trade, the DJIA DOW (+215), S&P 500 SPX (+21), and NASDAQ (+68) are all firmly in the green. Driving the positive sentiment has been a stronger-than-expected Durable Goods (July) report and a spike of bargain hunters buying last Friday's dip in U.S. equities.
During the U.S. pre-market, Durable Goods for July was released to the public. If you missed it, here is a quick look at the data:
Event                                                                                      Actual     Projected   Previous
Durable Goods (July)                                                              2.1%         1.1%             1.9%
Durable Goods Except Transportation (July)                    -0.4%         0.1%             1.5%
Nondefense Capital Goods Orders Except Aircraft (July) 0.4%        -0.1%             1.5%
All in all, Durable Goods (July) came in largely positive. Once again, these figures run against the prevailing media and FED themes that an economic slowdown is on the way. At least for the moment, an apparently strong economy is driving bids to the U.S. markets.
U.S. Markets Rally To Open The Week
For the Dow Jones Industrial Average (DJIA), last Friday was a brutal session. In fact, aside from safe-havens, pretty much everything sold off dramatically. The September E-mini DOW was no exception, with rates plunging toward the 25500 level.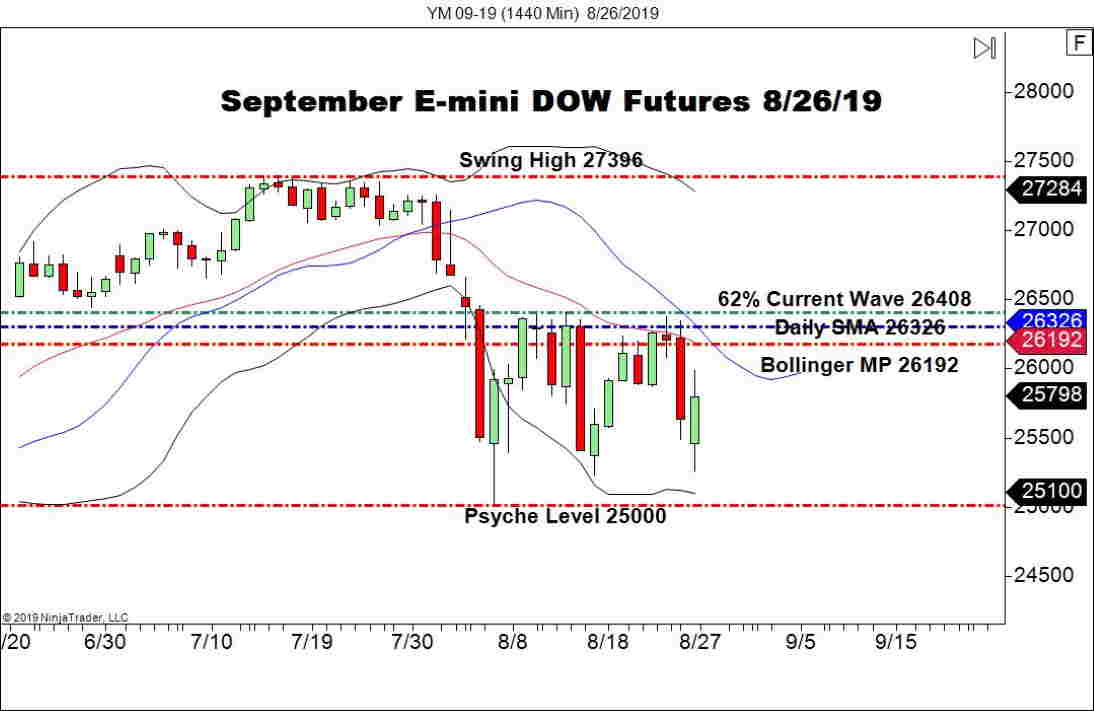 Here are the levels to watch for the early week on Wall Street:
Resistance(1): Bollinger MP, 26255

Resistance(2): 62% Current Wave, 26408

Support(1): Psyche Level, 25000
Overview: The key technical areas to watch for this week in the September E-mini DOW will be the 62% Retracement (26408) and the Psyche level at 25000. Be on the lookout for the DOW to trade within this range until the U.S. markets break for the Labor Day Weekend on Friday.