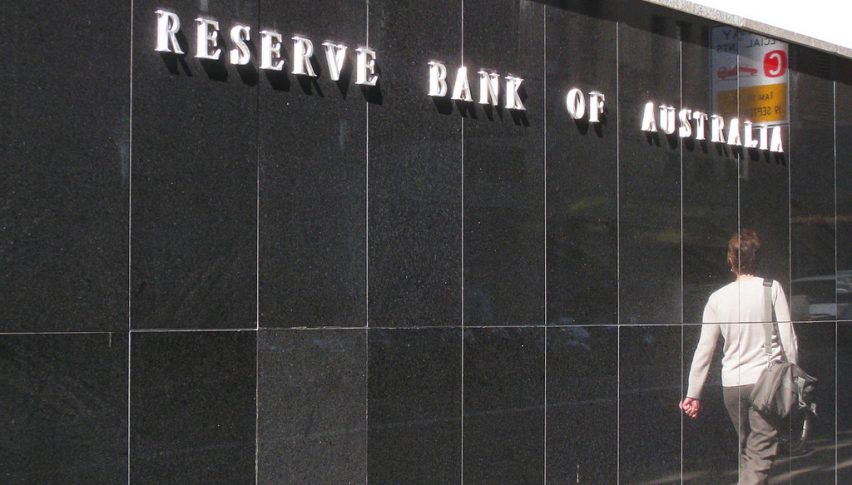 RBA's Debelle Says Rates Could Go as Low as 0-0.5%: AUD
Posted Tuesday, August 27, 2019 by
Rowan Crosby
• 1 min read
The Aussie is still moving lower today and we've recently heard from the RBA's Debelle who is giving a speech and a Q&A.
The interesting comment that we heard from him was that he believe's the natural floor in the AUD/USD is about 0-0.5%.
If you recall, the RBA has slashed rates by 50 bp this year and they currently sit at record low levels of 1.0%. The falling rates is something that Debelle also acknowledged is really helping the Aussie economy.
Not only does the weak Aussie boost the value of exports but it also helps reduce foreign liabilities. Given that most of the Aussie debts are priced in AUD that means the balance of trade is in favour of the Aussie economy. He also acknowledges that the trade worries pose a significant threat.
Some other key points from his speech and Q&A:
RBA has looked closely at minimum rates in other developed countries
He hopes that we never have to get down to those levels
Housing market is showing signs of stabilisation
For the time being, I am reading this as the RBA has room to move if it needs. Which echoes what has been said.
I still feel that this is going to weigh on the Aussie today and at the time of writing the AUD is down -0.18%. There is a bit of a retrace after yesterday's bounce on the calming talks between the US and China, but overall, the trend is down.
I mentioned earlier today that the 0.6800 level remains strong and it doesn't look like we will be getting any type of test soon.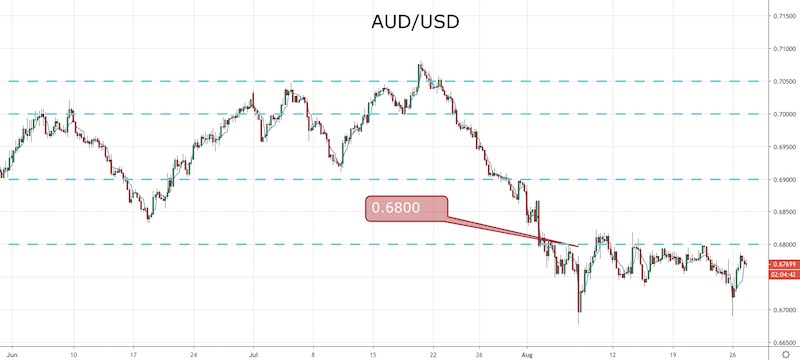 AUD/USD has been making strong gains this week, with the RBA helping the bullish case, but buyers are facing the 200 daily SMA now
3 days ago