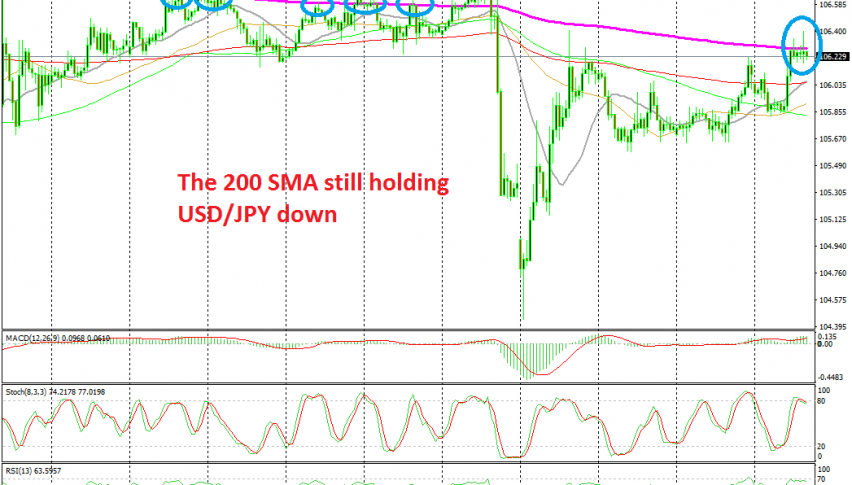 USD/JPY Still Finding it Difficult to Push Above the 200 SMA
The sentiment has improved today in financial markets after China's comments, suggesting that the planned meeting with the US will take place. As a result, risk assets have rallied while safe havens have retreated, and hence the climb in USD/JPY during the European session.
But, this pair is still banging its head against the 200 SMA (purple) on the hourly chart. This moving average has been providing solid resistance in the last two weeks many times. It was broken briefly on Friday but Trump's comments for a 5% increase on tariffs on China reversed this pair and sent it tumbling lower as safe havens suddenly became very attractive after that.
Today, the price pierced the 1200 SMA several times, but the price has retreated back down below it. No candlesticks have closed above it,so there's no break yet. The stochastic indicator is overbought on the H1 time-frame, so this might be a good chance to go short on this pair. The initial optimism has faded now, so the sentiment should turn negative again soon, which would send this pair lower.