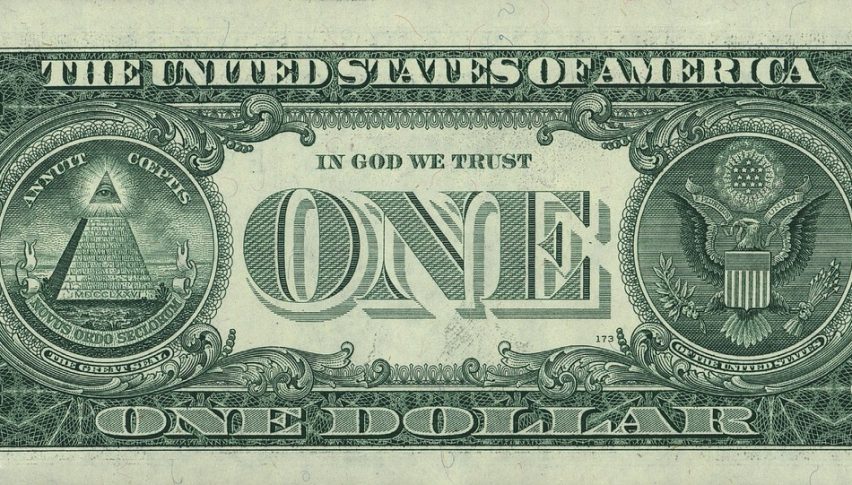 USD Puts In A Strong Forex Session
Led by gains against the euro, Swiss franc, and Japanese yen, the Greenback has put together a solid forex session. This is an interesting development as traders appear to have already accepted a September 18 FED rate cut as being a foregone conclusion. According to the CME FEDWatch Index, the odds of another ¼ point cut stand at 98.1%. At this point, it appears currency players are dismissing the possibility of a ½ point reduction due to Q2 U.S. GDP hitting the mark earlier today.
The 98.1% number in the CME FEDWatch is a big deal in that it represents a 43.3% gain in one month's time. Forex traders recognize this and are considering two things:
Given today's reassuring tone out of Beijing regarding no further tariff escalations, there may be trade war relief in sight.

In the wake of 2.0% quarterly GDP, perhaps the economy is not slowing as much as first anticipated.
In either case, the news has been good for the USD. Values are marching north vs the forex majors and the USD Index is approaching yearly highs.
September USD Index Rallies Toward 2019's Highs
September USD Index futures have been on the bull for most of the week, rallying to the psyche level of 98.500. The move is a bit counterintuitive due to the recent cycle of FED quantitative easing. Still, given the recent exodus to safe-havens by institutional capital, the USD is gaining some added shine as the world's premier reserve currency.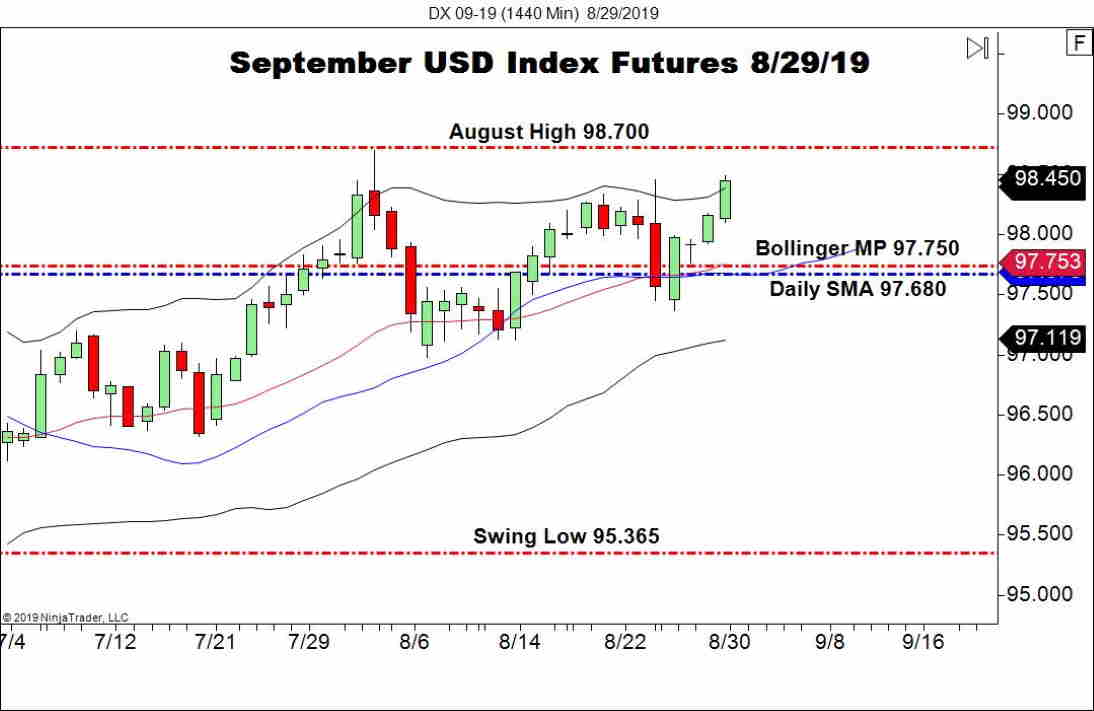 Overview: For now, it looks as though the USD Index is ready to close August with a bang. If the Greenback receives more good news with tomorrow's Michigan Consumer Sentiment Index (August), we may see a new yearly top posted in the USD Index.
One other factor driving forex action today has been another dismal performance by U.S. Treasuries. Minutes ago, yields on the 7-Year Note were crushed at auction, coming in at 1.489%. This is down from 1.967% previously and is certainly boosting any and all yield curve concerns.