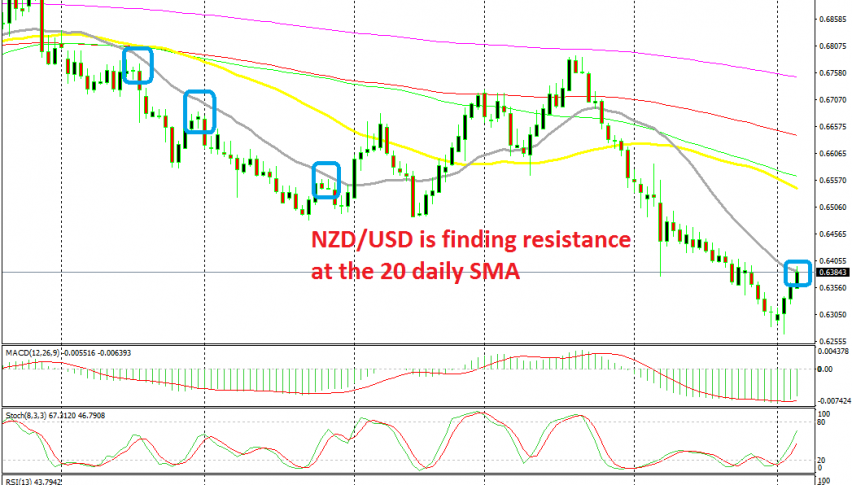 Taking a Shot Counter-Trending NZD/USD
Commodity currencies have been quite bearish during the last few months as the trade war escalated and the sentiment grew increasingly negative in financial markets. Since the middle of July, NZD/USD has lost more than 500 pips in what was a really straightforward trend, with almost no pullbacks higher.
But, the situation shifted this week. The sentiment has improved and risk assets such as commodity dollars and stock markets have been climbing up. Now, this weeks trend has turned out to be pretty strong and NZD/USD has climbed around 130 pips so far.
Although, the main trend still remains bearish, so we used this opportunity to go short on this pair. This means going against the flow, but after following the price action in the last few hours, it seems that buyers are having trouble at the 20 SMA (grey) on the daily chart.
This is the first indicator on the way up, so there is a big chance that we see a rejection at the first attempt, even if the pullback is to continue higher on this time-frame. We opened a sell signal a while ago, now let's see if the 20 SMA will do its job as resistance.
The Reserve Bank of New Zealand raised interest rates yet again early today
5 days ago