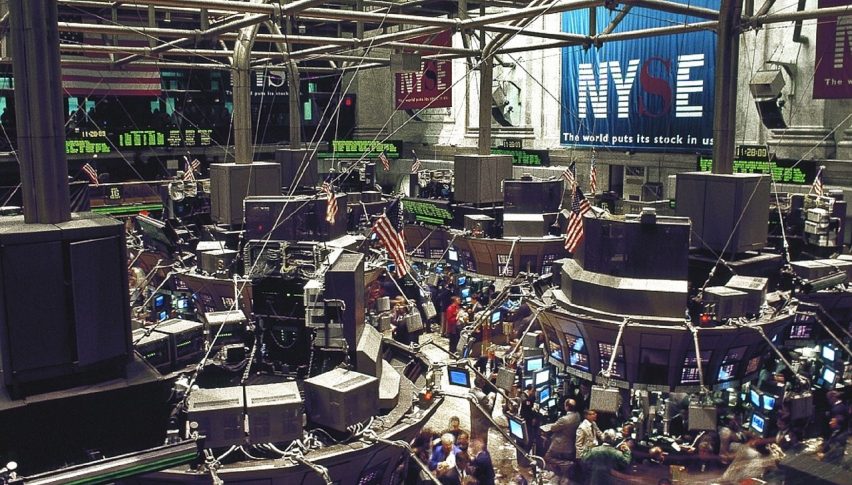 A Quiet Weekly Open For The U.S. Indices
The U.S. indices have opened the week on a quiet note, posting modest early-session gains. For the first half-hour of trade, the DJIA DOW (+36), S&P 500 SPX (+1.5), and NASDAQ (+1) are up slightly. Today's economic calendar is wide-open, so traders are very likely to take their time in the markets today.
From a fundamental standpoint, there are two events that investors will be watching today: the 3 and 6-Month Bill Auctions and this afternoon's U.K. Parliamentary Brexit Vote. While the U.S. indices won't see heavy participation in either event, the forex action may pick up in the immediate aftermath of each.
U.S. Indices Quiet To Open The Week
The chart below is a look at the DJIA on the weekly timeframe as of last Friday's close. Values are back in long-term bullish territory, with all-time highs coming into view.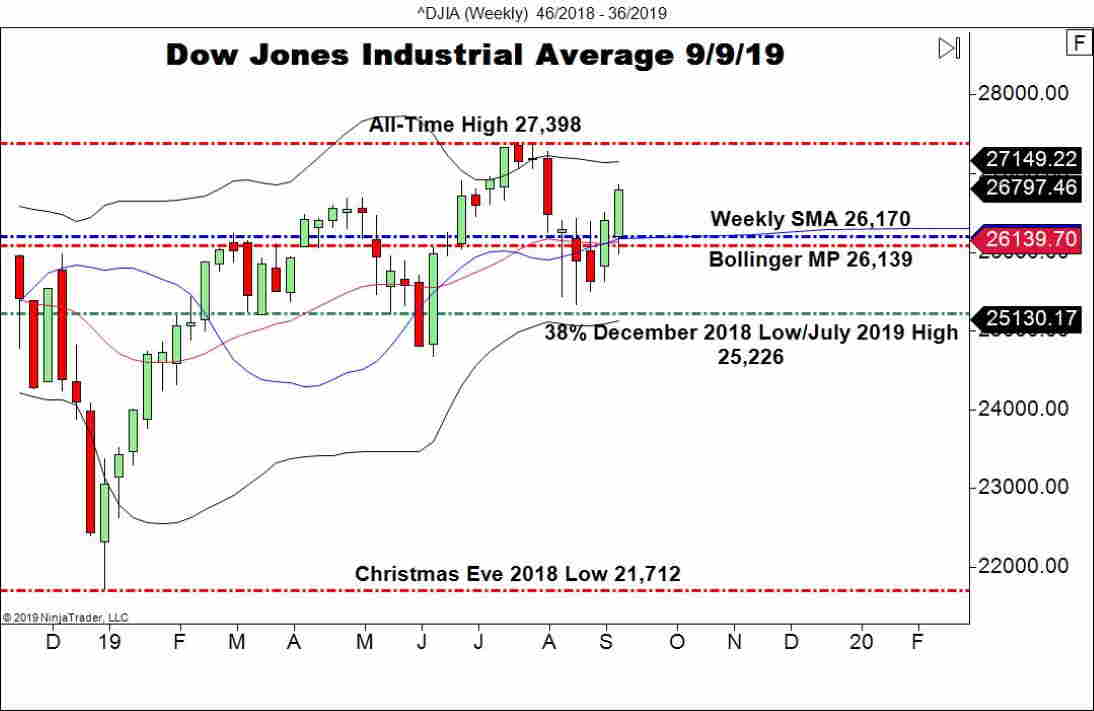 Overview: For the time being, equities bulls are winning the month. The DJIA is above 26000 without any real resistance levels until the 27000-27500 area. Barring a major fundamental shift, risk appears to be back in style and new highs a possibility.
Today's short-term U.S. debt auctions will be interesting for a number of reasons. Yields have consistently dropped as institutional capital has actively sought safe-haven protection. The previous 3 and 6-Month T-bills brought 1.93% and 1.825%, respectively. While there is a strong chance that these will drop further a bit later on, we may see reduced action in bonds. 
For more than a week, there have been no new trade war headlines. This is certainly good for equities bulls and will play a key role in the U.S. indices potentially grinding higher for a third straight week.