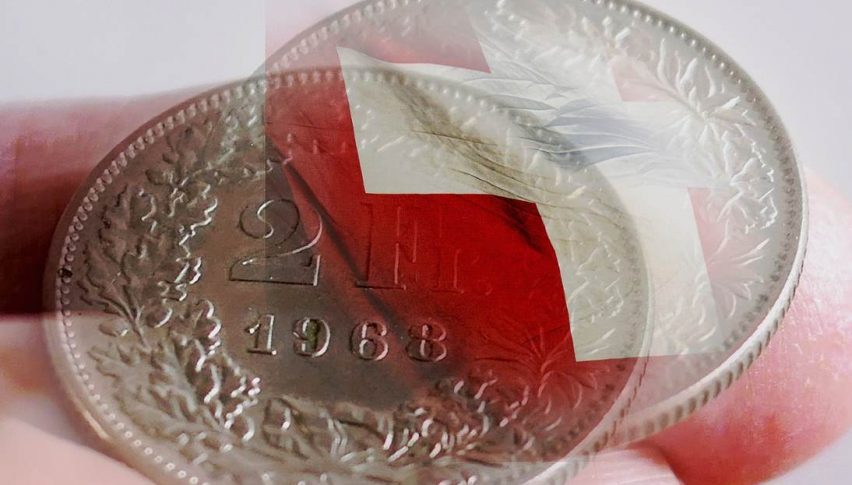 The forex world is watching Brexit developments closely out of the U.K. With another parliamentary vote scheduled for this afternoon, currency traders are treading lightly to open the week. The USD/CHF is one pair that is shown a bit of action, posting a 45 pip intraday range. At least for now, the .9900 handle is looming large for the Swissy.
Brexit proceedings always bring action to the forex, with the big movers typically being the GBP and EUR. However, the USD/CHF is frequently targeted by traders interested in reducing risk during periods of political uncertainty. For today, this hasn't been the case, as the USD has put together a winning session against the Swiss franc.
USD/CHF Enters Rotation Near .9900
Big-round-numbers are important to nearly every market and the Swissy is no different. In five of the past seven sessions, .9900 has generated heavy two-way action. This is turning out to be a key technical area of resistance.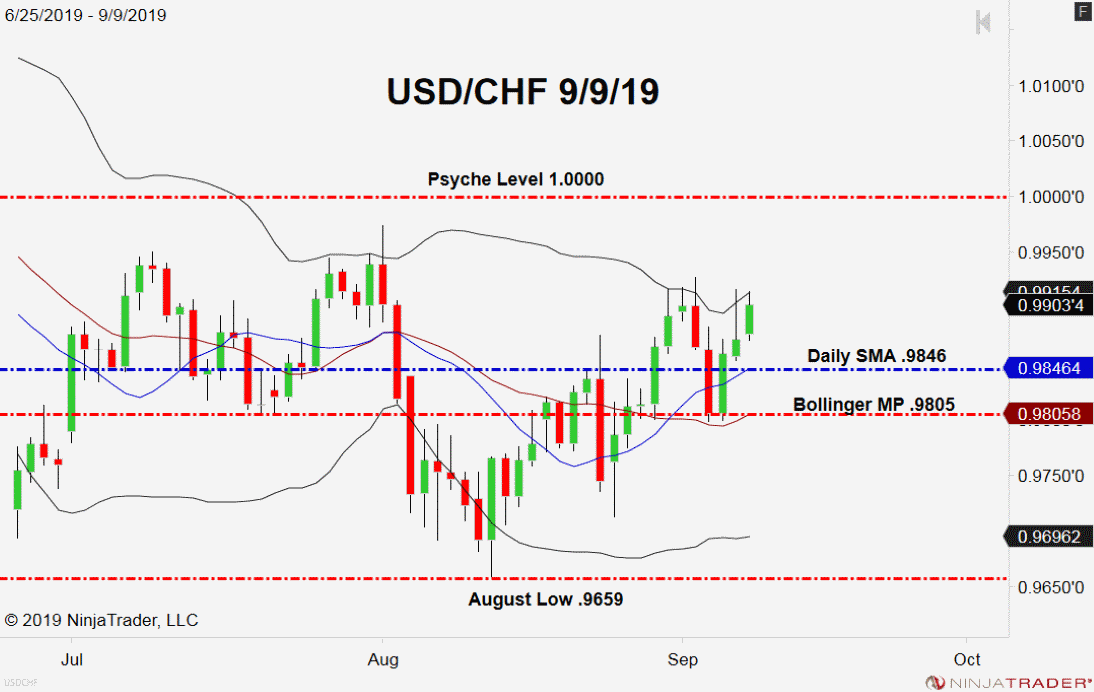 Here are the levels to watch in the USD/CHF for the remainder of the week:
Resistance(1): Par Value, 1.0000

Support(1): Daily SMA, .9846

2-Way Catalyst: .9900
Overview: For the near future, the roadmap for the USD/CHF is fairly straight forward. A daily bullish bias is warranted, with .9900 being the key area for the short-term. If we see rates close today's session above this level, a breakout toward .9950-75 is likely to develop in the near future.
As we alluded to earlier, today's forex action is going to hinge upon any surprise developments out of the U.K. Parliament. At press time (11:00 AM EST), reports of Speaker John Bercow stepping down by 31 October are beginning to surface. While this item is not a primary market mover, it does suggest that U.K. political uncertainty will continue to be a major factor in the Brexit transition.