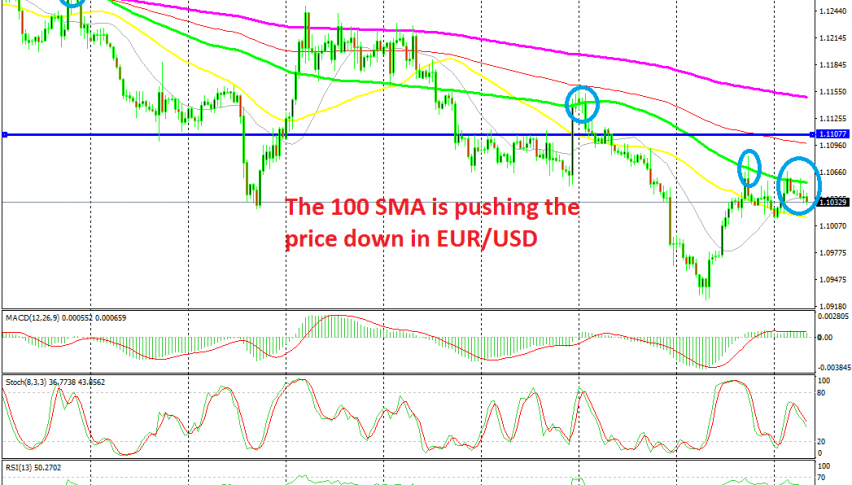 Looks Like EUR/USD Buyers Are Giving Up at the 100 SMA
Last week, EUR/USD turned quite bullish. This pair has been on a bearish trend for a really long time, but the USD went through a phase of weakness last week and the Euro benefited from it, climbing around 260 pips higher, moving above 1.10 again.
Although, the buyers ran into the 100 SMA (green) towards the end of last week where they found some really strong resistance. They pierced the 100 SMA briefly, but the price returned back below it, so it doesn't count as a break. This pair retraced lower, but the 50 SMA (yellow) turned into support.
It held on the decline for several session and yesterday we saw another move higher. But, the 100 SMA resisted again. Buyers had another go at that moving average today but they failed again. So, it's three failures to break the 100 SMA now, which means that the buyers might have given up now. The USD is still sort of weak, but once USD buyers return, the trend is going to shift to bearish again because EUR/USD buyers are not making any move now.
The USD is looking softer today after the unemployment claims showed a jump to the highest since October 2021 last week
2 days ago