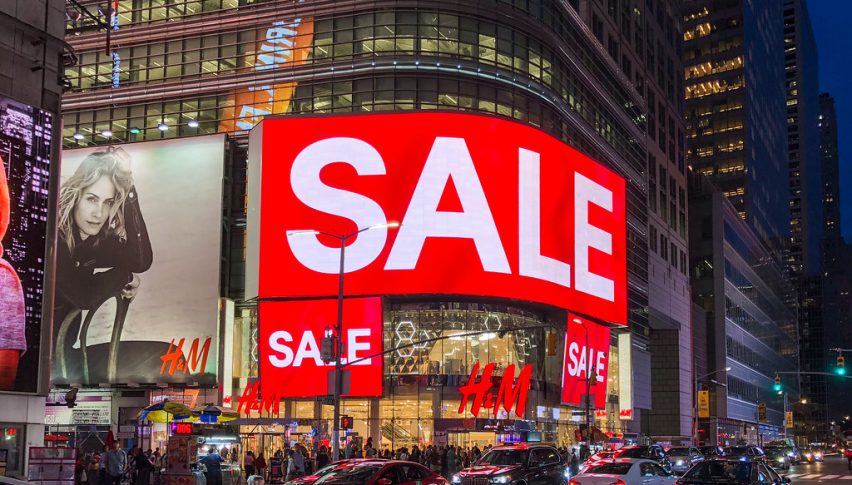 Daily Brief, September 13: Economic Events Outlook – US Retail Sales Up Next
Posted Friday, September 13, 2019 by
Arslan Butt
• 2 min read
Happy Friday, traders.
The ECB President Mario Draghi is leaving the European Central Bank with the last stimulus bundle that has drawn doubts over its economic effectiveness, putting governments under renewed pressure to step up with a fiscal policy.
The upcoming ECB President Christine Lagarde will assume the presidency on November 1. It will be interesting to see what changes she brings to ECB monetary and fiscal policy to accommodate the falling economy.  Let's plan the day to take maximum benefit of these events.
Watchlist – Key Economic Events Today
Eurozone – EUR
German WPI m/m – 6:00 GMT
It's a leading indicator of consumer inflation – when wholesalers charge more for goods and services the higher costs are usually passed on to the consumer.
Destatis is expecting a surge of 0.2% in Wholesale Price Index vs. -0.3% previously.
Trade Balance – 9:00 GMT
The Eurostat is due to release Trade Balance figures at 9 GMT with a forecast of 17.5B surplus which is slightly below 17.9B beforehand. This may have a muted impact on the market today.
For newbies, it's the seasonally adjusted data, not to be confused with the non-seasonally fixed number reported by some news agencies. It tends to have a muted impact because Germany and France, which account for about half of the Eurozone's economy, release their trade data earlier. A positive Trade Balance indicates that more goods and services were exported than imported.
Eurogroup Meetings – All Day
Eurogroup Meetings – The Eurogroup meetings are usually held in Brussels and attended by the Eurogroup president, finance ministers from Euro area member states, the Commissioner for economic and monetary affairs, and the President of the European Central Bank.
This meeting aims to discuss a range of financial issues, such as euro support mechanisms and government finances.
Though the meetings are closed to the press, the officials usually talk with reporters throughout the day. The time of the conference isn't confirmed yet. However, it's most likely to start during the European session.
US Dollar – USD
The Census Bureau is due to release the retail sales data at 12:30 GMT. It's the primary gauge of consumer spending, which accounts for the majority of overall economic activity. In June, retail sales grew by 0.7% vs. the forecast of 0.3%.
This month, economists are expecting a 0.2% rise in retail sales and a 0.1% rise in core retail sales which is below the previous month's figure. A higher number of sales indicate higher inflation and a growing economy. So, the actual data will be good for the greenback.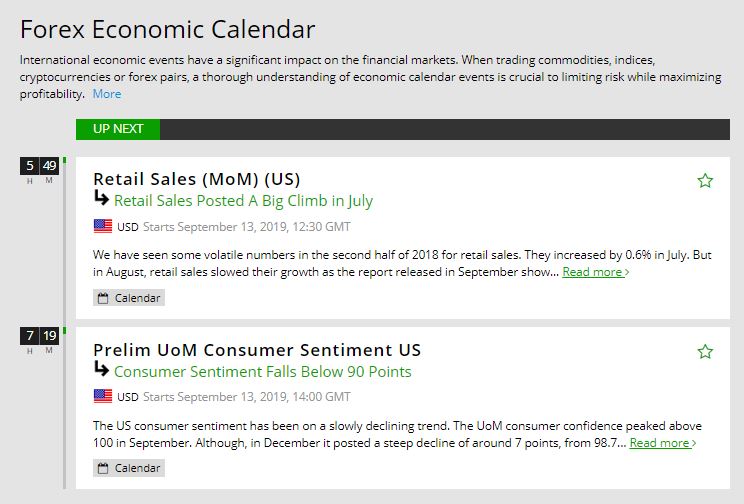 Good luck for today and trade with care!