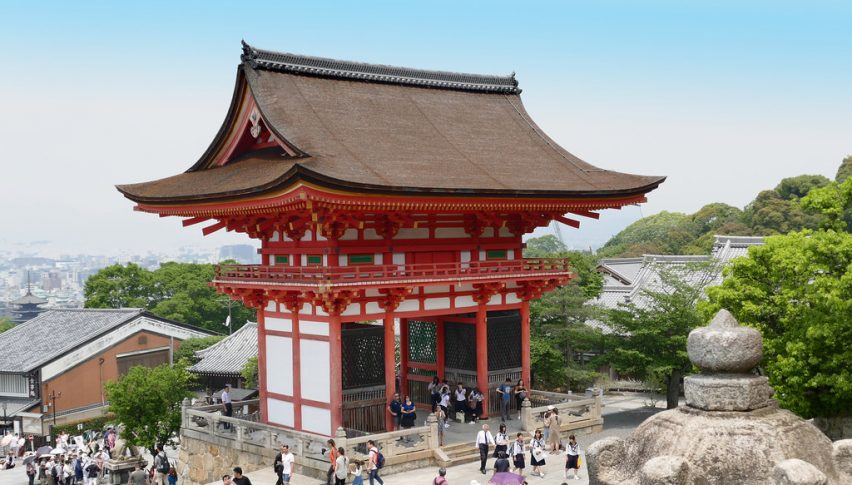 Macro Resistance In Play For USD/JPY
Following a solid Monday for the Greenback, today is shaping up to be a moderate session of forex action. Currency players appear to be in a holding pattern, preparing for tomorrow's FED Interest Rate Announcement. While the daily ranges are far from extreme, several of the majors are trading at key technical areas. One such pair is the USD/JPY.
Aside from the market fallout due to the weekend's drone attack in Saudi Arabia, a lead financial story is a shifting sentiment toward the USD. Not too long ago, the 18 September FED meeting was almost guaranteed to produce a ¼ point rate cut. Now, the odds are closing in on 50/50.
For the USD/JPY, this is the primary underpinning of the past week's bullish action. Subsequently, rates are up more than 120 pips and threatening to drive higher.
USD/JPY Tests Key Fibonacci Resistance Level
Over the past four sessions, the USD/JPY has repeatedly tested the Macro Wave 78% Fibonacci Retracement (108.24). Earlier today, bidders once again failed to sustain trade above this area.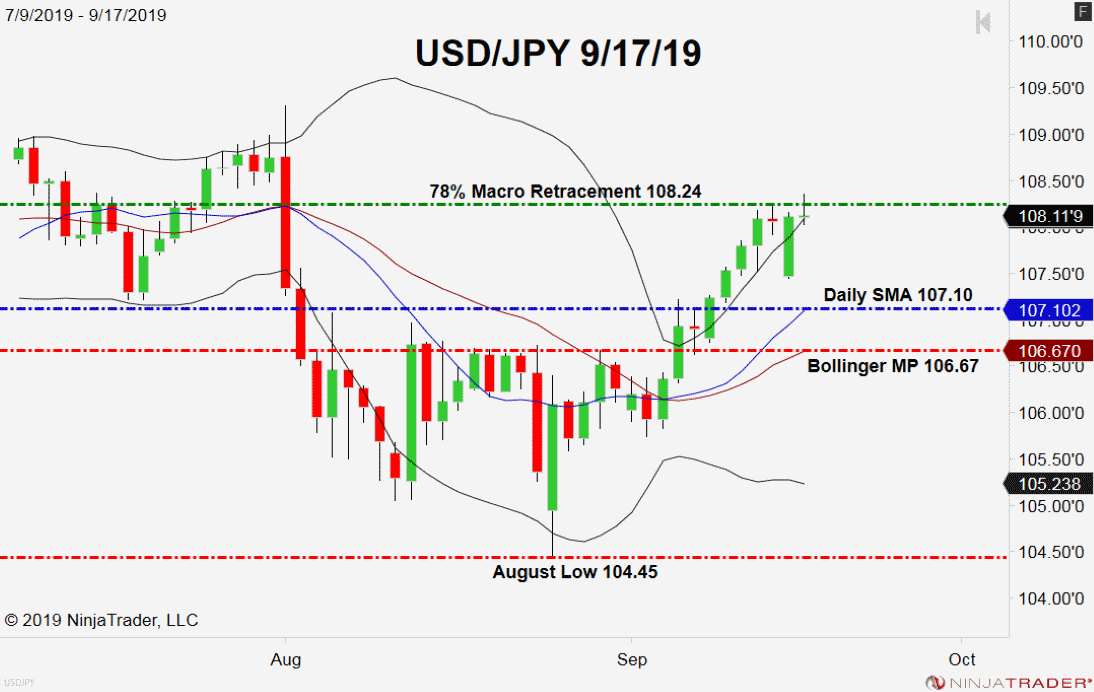 Here are the levels to watch in this market as we roll into the FED meeting:
Resistance(1): 78% Macro Wave Retracement, 108.24

Support(1): Daily SMA, 107.10
Bottom Line: Currently, there is an increasing uncertainty regarding a rate cut coming to pass tomorrow. However, one has to think that Powell and the FED are in line to reduce rates at least once more before reevaluating their prevailing dovish policy. The U.S./China trade war still looms large, as does Brexit uncertainty. Based on these two geopolitical market drivers alone, a ¼ point reduction doesn't seem unreasonable.
Shorting the USD/JPY from 108.08-12 at market is fairly solid trade location to the bear. With an initial stop above today's high at 108.41, this trade produces 30 pips on a basic 1:1 risk vs reward ratio.